Asos chief executive Nick Beighton tells Retail Week how it's keeping relevant in the online fashion world it invented.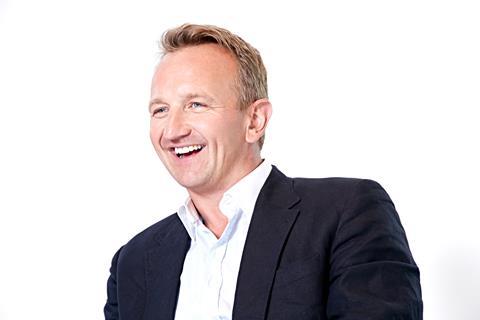 When Nick Beighton took over as Asos chief executive two years ago he had big shoes to fill – that of the etailer's founder, entrepreneur Nick Robertson.
"Stay new, stay young, stay fresh"

Nick Beighton, Asos
Having spent the previous six years working close with Robertson – the two had formed a formidable partnership and were commonly referred to as "The Nicks" – Beighton knew the business inside out.
His challenge was to retain its entrepreneurial spirit and to keep ahead of a market that Asos pioneered when it was founded back in 2000.
"Stay new, stay young, stay fresh," he says with a grin.
Beighton is sitting in the boardroom of Asos' mammoth Camden headquarters – a former tobacco factory, the doors of which are flanked by giant black cats in a nod to its art deco Egyptian-style architecture – which the retailer has gradually taken over during its ascent.
His open-plan office is housed, along with the rest of the executive team, on the tech floor. And unlike many other retail bosses who see technology as a crucial part of the business but leave it to someone else to deal with, Beighton is embedded in the mechanics of it.
The velocity of change
"Product and technology put Asos on the map 17 years ago," he says. "They've always been inseparable. Asos is as much a technology business as it is a fashion business as it is a content business."
Despite this, Beighton admits the business has had to change the way it views technology.
"Several years ago we realised we would need to start taking a completely different approach to our tech," he says.
The foundation to that approach has already been built. Asos has re-platformed its operations on Microservice Architecture, allowing different departments to work simultaneously on the same project.
That might sound rather dry, but it increases what Beighton calls the "velocity of change".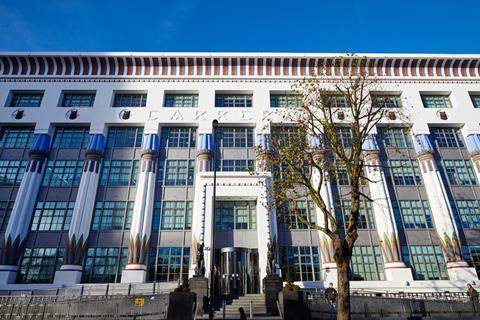 "Velocity of change is the absolute panacea," he says. "It allows you to move around your customer experience, your shop window, quicker and quicker than ever before.
"We have had around 1,200 tech releases this year. That is 1,200 ways we are improving the customer experience. Four years ago I was dreaming of 120."
That "velocity of change" enables myriad projects. Beighton reels them off confidently: a new navigation and genuinely responsive website will arrive in a year; visual search is also in development (more on that later); and a tool for calculating how likely it is that a garment will be the right size has just gone live.
Work to revolutionise returns is, he admits, "fraught with issues" but is underway.
Asos' distribution bill grew by 28% to £216m in its last financial year – equivalent to 14.9% of its revenue – so there is certainly a financial incentive for working on returns.
But Beighton insists that this is not his starting point.
"We try to solve it through the customers' eyes first," he says. "Rather than say "that's a horrible number, let's do something about it".
"If you start out from the horrible number then you actually get the wrong solution sometimes. Instead, we ask where our proposition should be and then the customer is free to do the things he or she wants."
Beighton has a vision of making returning something as easy as buying it and the business will soon start work on how to refund its young budget-conscious shoppers as soon as they hand over a returns parcel at the Post Office or returns outlet.
#Snatched
Visual search is another hi-tech project that Beighton is fizzing with excitement about.
"There's a lot we can do with visual search", he says. "Sure, you can take a picture of your friend and find clothes just like theirs. But that is just one purpose.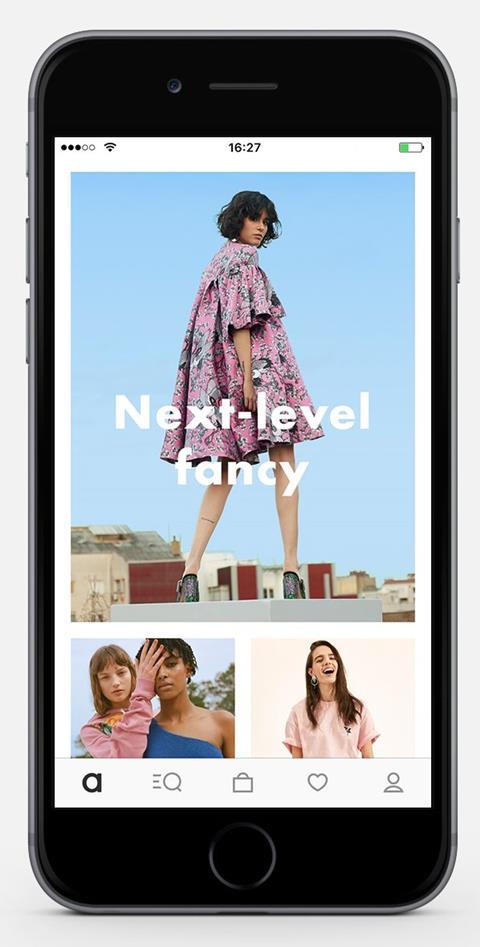 "What is more exciting is that you can do it with screenshots or pictures on Instagram. You snap a picture and you upload it and it's a visual search."
He details an idea tabled by Asos' current crop of interns – "no older than 22, brilliant and on the money" – on how to present visual search technology to customers.
"They wanted to call it Asos #Snatched," he says. "I'm not sure about the name but what it describes is amazing.
"They told me that when they see something they like on Instagram or wherever, they take a screenshot of it and later search for something like it."
"#Snatched is about 'snatching' an image, uploading it and find something similar on our site. It takes a load of friction out of the process.
"The best online journeys are when someone describes the physical action, as the interns did here. One of them made a grabbing motion with her arm when explaining it and I realised they were onto something."
While direct visual image search is a "few months" off, the technology will soon be tested on Asos' out-of-stock pages.
The etailer almost never re-stocks, so once an item is gone, it's gone and an 'out-of-stock' page, decorated with a sad emoticon, appears.
But that sad face will soon be joined by visual search technology that suggests other items similar to the one that is now gone.
"It's opening up that journey again," Beighton explains. "Not closing it off."
Military intelligence
All this tech might make your head spin but not to worry – there's a high chance some of it might never make it out of Asos HQ.
"There are a ton of things we're working on that might never come out of the door but that's fine," says Beighton. "It is part of linking to something else, part of the discovery. It's the same as with product sketches. Not everything we draw makes it to the website."
One such experimental project comes all the way from the Israeli military.
"We've been talking to start-ups [in Tel Aviv]," he says. "And one young lady who has come out of the Israeli military has started her own business."
"She's got a brain like a planet and was working on mapping the world in 3D view to assist with Israeli intelligence. She wants to apply 3D landscaping skills to the human body."
That application means that businesses such as Asos could offer customers realistic-looking avatars to enable try-before-you-buy online.
"I was skeptical when the team told me about it," Beighton admits. "But they've insisted it's the best of this type of tech they've seen so they're bringing it to our digital product board to consider. It's very exciting."
Beauty and bridal
Another exciting project is the etailer's play for the beauty market.
Asos stocks every must-have beauty brand from newcomer and skincare pioneer The Ordinary – a brand coveted by many a millennial – to French cosmetics powerhouse Nars. But Beighton isn't content with that.
"Beauty is something we haven't been great at in the past," he says, adding that Asos will soon launch an app to allow customers to try different beauty products.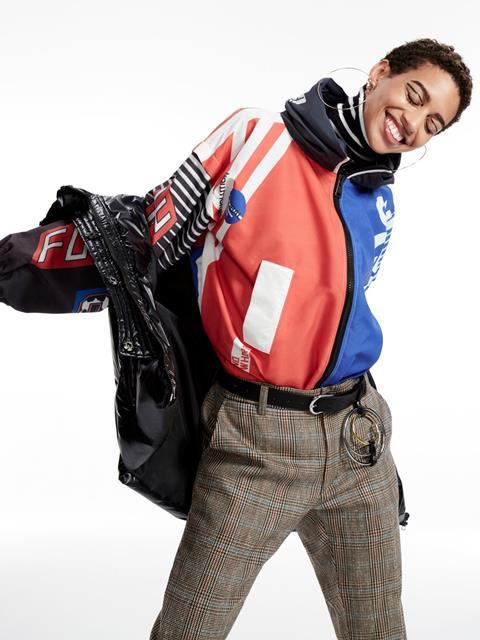 "It's really difficult because you don't want someone to look like an Aunt Sally," he says.
"But we are testing it and the reaction's been positive. And this applies to all the brands we sell so that's where it's different from what's already out there."
Beighton admits that Asos has also considered launching an own-brand beauty offer.
"Would you buy if we had it?" he asks, as his PR director steps in to insist they have "nothing to announce today".
"What would you want from it?" he continues.
When I say quality would be my top priority and point out the "huge investment" required, he nods quietly and then jokes: "We'll tell you when you can get some Asos moisturiser, we'll send you a sample."
Another new venture was last year's bridal launch, a project that Beighton was initially against.
"I said to the team, "Guys, how can we give someone for one of the most important days of their life, an experience that comes in a box? I think we've set the bar too high on this one".
"But they insisted that they'd tested it, that the customer wanted it and that they were running with it. And it was one of our most successful ranges last year."
"I will gladly tell people that I got that one wrong," he says. "It doesn't have to be my idea, sometimes the best thing to do is to get out of people's way.
"We have three thousand brains, talents, passions, enthusiasms, all pointed towards the customer; towards online twenty-something fashion."
It's this experimental culture, Beighton argues, that keeps a retailer that's coming up to its 20th birthday seeming young.
"We are never going to grow old," he quips. "Ever!"