Arcadia owner Sir Philip Green has bought a 25% stake in an Australian online fashion site in his first foray into online pure play.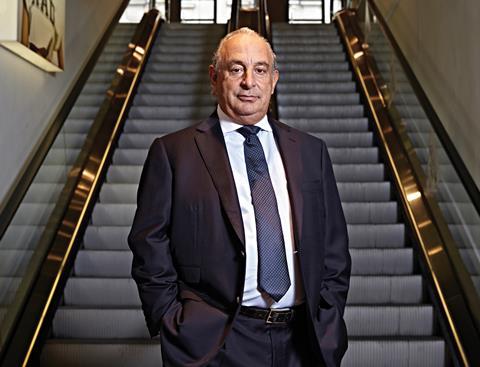 Green made the deal with MySale last week for an undisclosed price as the etailer revealed it would be moving its headquarters to the UK in order to help expand its supply chain.
Green, who owns fashion retailers including Topshop, Topman, Miss Selfridge and Dorothy Perkins, has struck a merchandising agreement to supply the seven-year-old company with excess stock in fashion and homewares from his retail firms, according to the Financial Times.
MySale had sales of £102m in the year to June 2013 and sales in the current year are growing 40% ahead of last year.
It is majority owned by UK-born founder and chairman Jamie Jackson and his brother Carl, who is the company chief executive.
The etailer is looking at a potential UK IPO due to the buoyant market and would mean it was Green's return to the stock market since he headed publicly listed retailer Amber Day in 1992.
MySale operates websites in Australia, New Zealand and parts of southeast Asia, including Singapore and Thailand. It will open in the US this month and plans to launch a UK website in June.
MySale is a flash sales website which holds up to 60 flash sales a day. It aims to create a business based on seasonal trends, so a UK retailer with excess summer stock at the end of the season might hope to sell it to shoppers in Australia who are just about to enter that season.
MySale has 10 million members and is growing at a rate of more than 200,000 new members a month.