Despite their recent surge in popularity for cash-strapped retailers, CVAs are known to be a notoriously unreliable way of saving a business.
Major retailers including BHS, Toys R Us and Maplin are among the businesses that have collapsed into administration just months after creditors gave the green light to their CVA proposals in recent years.
Against this backdrop, the mechanism, which allows retailers to shut stores and secure rent reductions, has become synonymous for some commentators with little more than a pit stop on the road to eventual demise.
However, New Look and Carpetright, both of which undertook CVAs in 2018, have both done their bit to defy this association. Although the two retailers are in very different markets, their most recent financial updates yesterday struck a remarkably similar tone.
"Our work is far from finished [but] our turnaround plan is very much on track," Carpetright boss Wilf Walsh maintains, while New Look executive chair Alistair McGeorge says while "New Look enters the new financial year in a fundamentally healthier and stronger position, in many respects today marks the starting line".
Fruits of their labour
New Look's creditors voted in favour of its CVA in March 2018. The business shut 60 stores and secured rent reductions of between 15% and 55% on another 393 stores until 2021. It also slashed its mountain of debt in a debt-for-equity deal with a group of key stakeholders, reducing the pile from £1.35bn to a manageable £350m.
Its results yesterday showed the fruits of that labour. While total sales and like for likes were down due to the retailer operating fewer stores than a year ago and its restructuring costs hit pre-tax profits, several key measures showed a vastly improved business.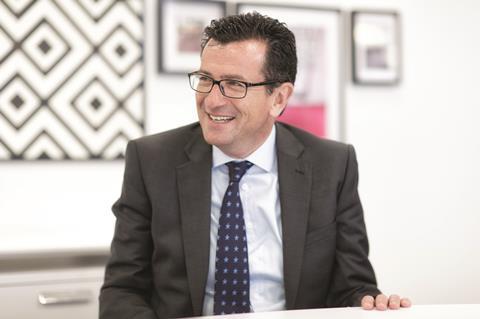 It returned to underlying operating profit, generating £33.2m as opposed to a loss of £35.7m the previous year. Customer conversion improved both in-store and online; its ecommerce strategy resulted in a 78% rise in underlying operating profit and market share in womenswear was maintained.
Carpetright launched its CVA in April 2018 after racking up £69.8m of full-year statutory pre-tax losses and issuing multiple profit warnings during the year to April 28, 2018.
After shutting 80 stores and negotiating rent-free deals on another 23 as part of the restructuring, Carpetright's most recent results are starting to show the CVA is beginning to bear fruit.
The carpet and flooring specialist more than halved its statutory pre-tax loss of £24.8m in the year to April 27, 2019, and Walsh says the retailer has already registered like-for-like growth at the beginning of this financial year.
Current climate
The uptick in the use of CVAs has angered some landlords who believe that retailers are increasingly exploiting the mechanism, resulting in retail property operators being stuck between the rock and hard place of a decline in income or risk of not being able to rent their properties to another tenant.
This growing ire resulted in the Arcadia CVA failing to pass on its first attempt and fashion chain Monsoon consequently choosing to both delay its CVA and offer landlords a share of its future profits as an eleventh-hour olive branch to sweeten the deal for landlords.
"Many CVAs haven't worked but ours isn't different to anyone else's in itself – we have to have the right strategy and attract new customers"

Alistair McGeorge, New Look
Despite this backdrop, both New Look and Carpetright insist that their CVAs would have passed the sniff test in the current climate.
"I think the way we did the CVA, engaging landlords – we met 28 landlords – engaging the British Property Federation and convincing people this was the right plan as opposed to the other more drastic plan; yes, I do think it would [pass at the current time]," says Walsh.
"We did it at the right time," concedes McGeorge. "But I believe that the strategy that we gave our landlords would still go through now."
While New Look's CVA has proved successful a year down the line, McGeorge is careful to emphasise that it was just one strand of the solution to the retailer's problems.
"A CVA gave us flexibility," he says. "It doesn't answer the question of what business needs to be doing. Many CVAs haven't worked but ours isn't different to anyone else's in itself – we have to have the right strategy and attract new customers to the business."
Strategic refocus
New Look is now focused on a strategy of creating product with a broader appeal and making stores and online work better and more profitably together.
Previously, around 75% of product was trend-led. This has reversed with around 90% of product now ticking the 'broad appeal' box thanks to less conspicuously trend-led items and colours and fit having more universal appeal.
"Our customer age range is very wide at around 18 to 44," says new chief operating officer Nigel Oddy. "We have reduced our high-fashion and trend-led product that tends to be high risk, so we have actually weatherproofed our business a lot more too."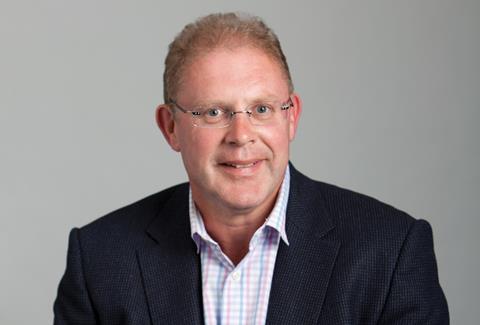 McGeorge has always maintained that under previous chief executive Anders Kristiansen the business became too fashion-forward. He has been proven right as customer conversion in-store and online rose 3.5 percentage points and 5.5 percentage points on a like-for-like basis.
The retailer has also focused on making its still significant store portfolio of 491 UK shops work better and more profitably with its online business.
"Increased profitability is largely due to stopping free delivery," McGeorge says. "We offer free click-and-collect and store returns because we want to encourage them into stores, although we now need to turn that into a better selling opportunity."
To ensure a consistent customer-centric approach across both parts of the business, New Look has appointed its first-ever chief customer officer, albeit on an interim basis. Louise English, who joined this week, has previously held similar roles at Karen Millen, M&S and Dixons Carphone.
Return to profitability
Walsh puts the improvements at his business down to three factors: flexibility of the store estate; increased consumer and staff confidence; and reducing debt "substantially".
After making "inroads into the legacy portfolio" Walsh explains that Carpetright has still got further flexibility in the portfolio and 50% of its leases are coming up for renewal in the next two years.
"The second thing is confidence," Walsh says.
"It did take a knock in the early stages of the CVA. It was about rebuilding that confidence with consumers and colleagues. We did the Carpetright for Life campaign in September last year and we've seen a slow improvement."
The retailer has reduced its net debt from £53m in 2018 to £27.4m in 2019 and is on track to be profitable next year, though the Carpetright boss has some trepidation surrounding ongoing political uncertainty and weak consumer confidence.
Despite recent struggles, the specialist retailer still holds 18% market share bolstered by strengthened product ranges and digital investments to enhance its online offering.
"We've focused on getting the property right, the product right and pricing right, and really focusing robustly on the competition," Walsh says.
People management
Walsh believes communicating clearly with colleagues is "absolutely key" to a successful CVA.
"We've been communicating [to staff] for years that we've got too many stores in the wrong locations so people were ready for it. It wasn't a shock," he says.
With the 80 store closures came around 280 job losses but Walsh says Carpetright has "a lot of long-serving people who have stayed tremendously loyal to us".
"I'm still signing a lot of 20- and 25-year service certificates every month," he says.
"We've got a lot of people who have stuck with us and that's the most important."
New Look agrees that its people were monumentally important in its survival over the past year.
"The single biggest enabler to all this change is people," says Oddy. "We need the right people to drive this transformation at pace. Some of that will involve bringing in new people such as Louise, who is one example – there will be others. Some of that involves recognising internal talent."
"I think it's a bit too early to hang out the bunting on the back of our CVA"

Wilf Walsh, Carpetright
McGeorge describes people as his most significant hurdle in a year that has involved restructuring a £1.3bn debt pile, getting a CVA past creditors and witnessing the demolition of the business' credit rating.
"The single biggest challenge has been the inability to recruit new talent and leadership, which is not surprising in a business which people didn't think would survive," he says.
The appointment of English, Oddy and a new board comprising well-regarded industry figures such as former N Brown boss Angela Luger, ex-Jaeger boss Colin Henry, former Berghaus president Richard Cotter and former Tesco chief customer officer Robin Terrell prove that the industry once again has faith in New Look.
One shot
However, neither business believe it is 'job well done' just yet.
"Whilst New Look enters the new financial year in a fundamentally healthier and stronger position, in many respects today marks the starting line," says McGeorge. "We have more work to do to enhance trading and deliver further operational improvements as we continue our turnaround plans."
GlobalData senior retail analyst Matt Walton says Carpetright also has much to do.
"Market conditions will remain tough over the summer, with little momentum in the housing market and the cliff edge of a no-deal Brexit on the horizon in October dampening confidence," Walton explains.
"With the hard-charging competitor, Tapi, which has opened a net of 15 outlets so far in 2019, continuing to apply pressure, Carpetright is not out of the woods."
Walsh is all too aware of this but remains quietly confident the Carpetright plan is "very much back on track".
"I think it's a bit too early to hang out the bunting on the back of our CVA, but I think the important thing is to cut and cut appropriately to ensure you are resolving the issue," Walsh says.
"You get one shot at it and you have to get it right."