Shoe retailer Pavers has made a surprise eleventh hour £5m rescue offer for Barratts, which fell into administration in November. Retail Week takes a look at the potential white knight.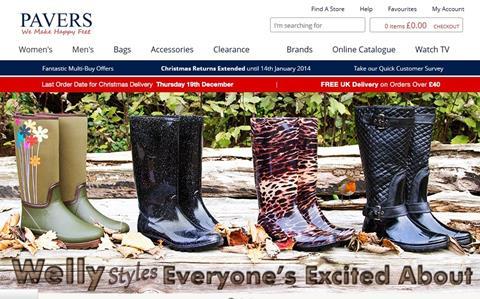 Pavers is a family run retailer that sells comfortable shoes to middle-aged shoppers. The retailer has more than 100 shops in the UK and Ireland and is headquartered in York at Catherine House.
The retailer specialises in solving problems for shoppers with unusual feet and runs an online chiropody advice service.
The business was founded by forthright entrepreneur Catherine Paver, who is known as "the Maggie Thatcher of the shoe trade" due to her tough negotiating style and is still involved in the business. Paver, now 85, was 43 when she set up the business in 1971 using a £200 loan from the bank given to her to buy a sofa after it rejected requests for business start-up finance. Paver professed to setting up the venture after being "bored" after her three sons grew up.
Pavers' middle son, Stuart, is now managing director with Utsav Seth chief executive of its growing Indian arm. It has a factory in the Asian nation and sponsors a school near Chennai.
Pavers last year become the first wholly-owned foreign retailer to take advantage of a relaxation in foreign investment laws in India. Its Pavers England arm was set up as a joint venture with franchise specialist Foresight Group and it currently trades through 32 Indian stores and 120 concessions in department stores with plans to open 120 of its own shops and increase the number of concessions to 350 in the next two years.
The Indian shops are heavily branded with British flags and staff in Union Jack polo shirts as the retailer looks to trade off its UK links to attract the burgeoning Indian middle class. The retailer hopes to become the fifth largest shoe specialist in the country by 2020. It expects the Indian operation to be profitable next year, after a £120,000 loss in 2012. It has invested $25m into India with a further $25-$50m planned.
The group reported turnover of £63m and pre-tax profits of £5.3m for the year to January 2012.
Pavers launched its own 24-hour TV shopping channel – PaversShoes.tv – specialising in selling footwear in 2011.
Three years ago Pavers largely stopped selling branded products online – despite the business segment's £2.5m turnover – as it struggled to compete on price with rivals.