Mike Ashley may be best known as the founder of Sports Direct and owner of Newcastle United but he has his fingers in many more pies.
One such freshly baked treat is Agent Provocateur, which Ashley acquired this morning in a pre-pack administration deal.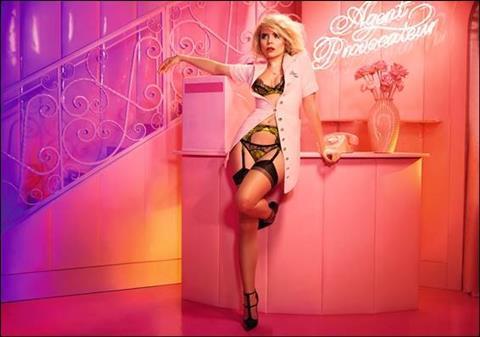 Founded in 1994 by Joe Corre – the son of fashion grand Dame Vivienne Westwood – and his then-wife Serena Rees, Agent Provocateur was, in its heyday, a high flyer.
Boasting enough brand equity to out-cool Brit Pop, the lingerie retailer shot to fame with its risqué take on the British underwear market: one of its most famous slogans was "Less M&S, more S&M".
Now, 22 years later, Cool Britannia is a far off dream.
So too are the good fortunes of Agent Provocateur, which has been through the mill in recent years.
So what does Mike Ashley want with it? And will his master plan work?
Ashley's stable
Aside from his much-publicised role at the helm of Sports Direct, Ashley has been slowly building his portfolio of fashion brands from Firetrap to Full Circle, as well as taking a stake in French Connection.
Part of Sports Direct's success has been down to the strong margins it commands for its own-brand products, but perhaps he is lacking an outlet to sell these more upmarket, fashion-led brands.
This could be behind his seeming preoccupation with taking a step into the department store world. He has built stakes in both House of Fraser and Debenhams and was in the running to buy BHS.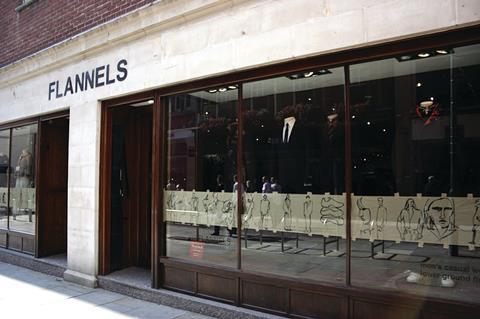 However, perhaps Flannels, the premium fashion business he bought a controlling stake in back in 2012, could be Ashley's answer.
Flannels serves men, women and children and sells brands including Barbour, Moschino and Versace.
It is a far cry from the fluorescent dens of value sportswear that Ashley is usually associated with.
Since Sports Direct took control of the retailer, Flannels' portfolio has more than doubled in size. It currently operates 14 stores with four more in the offing, including a soon-to-open Oxford Street flagship that it bought for £108m last year.
A good fit
Global Data (formerly Verdict) senior analyst Sofie Willmott believes that Agent Provocateur could sit well with Flannels.
"Flannels doesn't have any lingerie at the moment," she says.
"I can see it sitting very well there, especially with its price architecture. Agent Provocateur still has great brand equity."
While Agent Provocateur may be a great addition to the stable in theory, there are multiple potential bumps in the road ahead.
Willmott highlights the increasingly competitive lingerie market.
The market is one dominated by M&S but fast-fashion brands, both specialist and general, are making in-roads.
"Players like Boux Avenue, Topshop and River Island are doing very, very well at the moment," she says. "They are not as premium but they deliver that sort of look for a much lower price."
She adds that Ashley's key task will be to differentiate the luxury product from its competitors and ensure that it can sit alongside the rest of Flannels brand offer.
"He needs to be clear on the difference between £150 lingerie and what you can buy from the high street where product is currently very strong," she says.
"Agent Provocateur is known for its strong in-store customer service but they need to think about how to distinguish themselves in a retail environment that is increasingly online."
Some experts believe that while Agent Provocateur could sit well within Ashley's stable of upmarket brands, the billionaire does not possess the skill set required to turn around the business.
"Ashley is a rather maverick figure and is always looking for an opportunity," says Richard Hyman, of Richard talks Retail.
"It is intriguing that a business with no clear skills in brand development nevertheless seems to find brands very attractive.
"How much value they can add going forward is the key question."
However, if he can revitalise Agent Provocateur, the brand could become a vital part of his growing upmarket fashion empire.