After increasing his stake in Debenhams and buying USC out of administration, tycoon Mike Ashley is now rumoured to be circling Evans Cycles.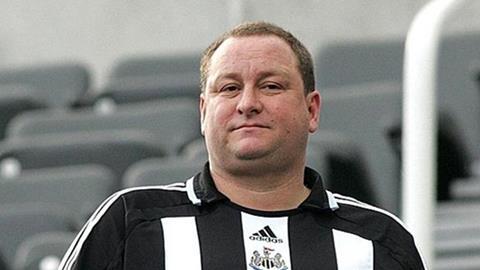 Ashley reportedly is in the running to take on the cycle chain in order to help Sports Direct expand into the cycling market.
This is just the latest in a string of purchases that is seeing Ashley extend his hold on the UK high street.
In recent months, the company has bought USC out of administration, taken a £43m put option in Tesco, and meddled in the sale of department store House of Fraser to Chinese conglomerate Sanpower by acquiring Tom Hunter's 11% stake in the chain.
He also took a 4.8% stake in flash sales website MySale.
The secretive serial entrepreneur holds directorships in some 187 active companies, according to Companies House data.
Ashley is known to be a bit of a gambler – he surprised the City in January last year when he bought a 4.6% stake in Debenhams before selling it and taking a complex financial option, which he then sold ahead of acquiring his latest put option, worth £85m and 10.5% of the retailer, last week.
He is known as a canny business man. After taking his initial stake in Debenhams, the department store operator agreed to open Sports Direct concessions in its Harrow and Southsea stores.
Rangers rumour
Beyond the put option Sports Direct has in Tesco, worth 0.28% of the retailer and £43m, the grocer has let space to Sports Direct, operating in eight stores in central Europe and four in Malaysia. Sports Direct also occupies space in 11 properties owned by Tesco in the UK.
There is speculation that Ashley will seek further synergies through these deals, pushing Tesco, Debenhams and House of Fraser to buy in Sports Direct's brands, which include Dunlop, Slazenger, Everlast and Lonsdale in its sportswear division and Full Circle, Hot Tuna and Firetrap on the fashion side.
A week ago, Ashley offloaded more than 15 million shares, equating to a 2.6% stake in Sports Direct though Goldman Sachs for £117m. The move has sparked rumours that Ashley is preparing to offer cash-strapped Scottish football club Rangers an emergency loan worth £10m.
Ashley has filed documents notifying Land Registry officials that he plans to add Sports Direct to the title deeds of Rangers' stadium and training ground.
That move is seen as the next step before offering Rangers a multi-million pound loan that would effectively put him in control of the Glasgow-based club.
Whatever is driving Ashley's current strategy, all eyes remain on the retail baron to see what further mischief he plans to create for the industry.