On an adjusted basis, pre-tax losses at Mothercare's UK arm ballooned 83.3% to £17.6m.
UK like-for-like sales slumped 11.1% in the six months to October 6, while total domestic sales crashed 14.3% to £196.2m, as online sales fell 7.8%.
Profits from its international operations were broadly flat at £14.9m while international sales dropped 2% at a constant currency level. They were previously down 7.7% so this is an improvement.
"The domestic market cannot be allowed to drag down overall performance and the UK will need to pull its weight to survive"
It makes for grim reading. Mothercare has failed to thrive now for years and frequently seems in the midst of a turnaround plan.
Its latest involved a CVA to cut more than a third of its 137 stores and reduce rents at another 21, and a debt and equity refinancing.
It also cut nearly half of UK head office jobs in a bid to lower costs and simplify its UK business, which will be treated the same as an international franchise partner in recognition of how tough the UK market is and how much more profitable the international business is.
This means the board will take an unsentimental view of the UK business. While it believes a British brand has value in foreign territories, its domestic market cannot be allowed to drag down overall performance and the UK will need to pull its weight to survive.
While such restructuring costs were always going to hit profits, the drop in sales over the last six months looks alarming.
But boss Mark Newton-Jones bullishly insists that there is "a lot more than just hope" to the results "if you dig into them".
He blames dismal UK sales on three factors, the main one being supplier problems because of perceived uncertainty about the retailer's financial situation. Some partners stopped supplying Mothercare so key lines were unavailable to customers.
The other issues Newton-Jones cites are "noise around the business causing customers to be cautious around big-ticket purchases" and the continued subdued nature of the UK consumer.
More UK closures
Despite this, he claims the business is now in a much better position due to the extensive corporate overhaul.
"We have had a major, major restructure across our organisation," he says. "We have restructured our capital base and restructured UK property."
Mothercare is shrinking its exposure to the UK market and Newton-Jones says he is determined to get the business to a size where it can become "economically viable".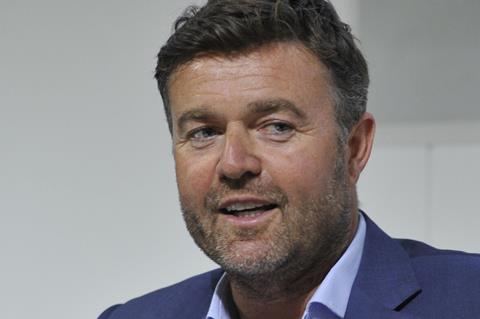 "We are moving into a position where we are focused properly on the global brand. We have a team that will be responsible for bringing the UK back, something it hasn't done in a decade, but it will be a significantly smaller business.
"All of our profits and two-thirds of our revenues are from the international business and we want the UK to become economically viable. We have the option to expire another 30 leases in the UK and would have no hesitation to do that if they aren't economically viable. The UK business will shrink to the place where it is economically viable."
He stops short of saying UK stores could disappear entirely. "Sitting here today, I struggle to see that we would not have any UK business at all. But the form and size of it are difficult to see. It's a difficult one to answer; the brand was invented here and has value here," he says.
Unfortunately for Newton-Jones and his team, the consumer will be the judge of whether Mothercare has value. Right now, the answer is a resounding no. They can only hope 2019 is kinder to the business than this year has been.