American Apparel has strengthened rules to prevent sexual harassment among employees after firing controversial founder Dov Charney.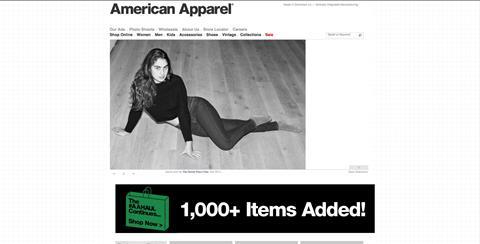 The retailer's new ethics code will mean that managers and subordinates are prohibited from having romantic relationships, including dating casually.
The efforts are part of the retailer's efforts to improve its reputation after officially firing Charney, ending a six-month battle that began when the board suspended him for misconduct.
Directors accused Charney of violating the company's sexual harassment policies and improperly buying travel for family members with company funds.
In December, the company named Paula Schneider as chief executive officer and she joined the retailer on January 5. She previouslys served as president or senior officer of a number of retail and apparel companies, including Warnaco, Gores Group, BCBG Max Azria, and Laundry by Shelli Segal.
Before he was suspended Charney had been at the centre of a number of sexual harassment suits. The cases were either dismissed or sent to private arbitration.