Troubled US fashion retailer American Apparel has filed for bankruptcy protection, buy its boss says it can become a "stronger" company.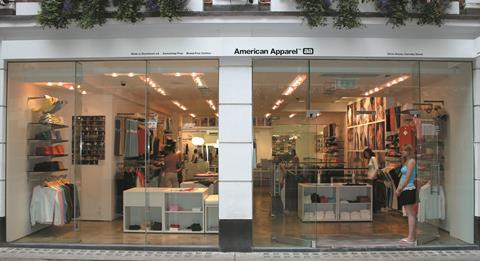 US-based brand and retailer files for bankruptcy protection
Agrees restructuring support with 95% of lenders
American Apparel previously warned it was running out of money
The Los Angeles-headquartered chain and brand, which warned investors in August it was running out of money, said it has agreed restructuring support agreement with 95% of its secured lenders.
"This restructuring will enable American Apparel to become a stronger, more vibrant company," chief executive Paula Schneider said in a statement today.
Earlier this year the business revealed it was planning to close underperforming stores and axe jobs as part of $30m (£19.7m) cost-cutting initiative.
It also reported a $19.4m (£12.7m) loss in its second quarter, as sales fell 17%.
American Apparel has also been embroiled in a legal dispute with its controversial founder Dov Charney over claims of misconduct. The retailer was subsequently granted a restraining order against Charney, banning him from making negative statements about American Apparel.