American Apparel has filed for bankruptcy in the US, less than one week after its UK subsidiary appointed administrators.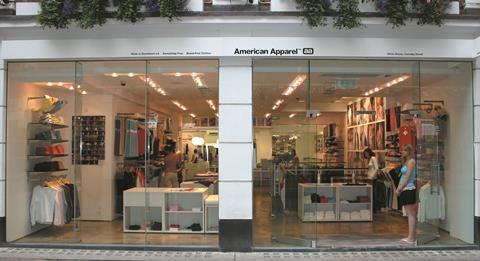 It comes just over a year after its American division first filed for bankruptcy in October 2015, after years of falling sales when the recession cut short its noughties heyday.
It was bought out of bankruptcy by a consortium of former bondholders and hedge fund Monarch Alternative Capital.
That venture failed to stem falling sales amid a US retail market suffering from the same ailments as its UK counterpart.
Canadian clothing manufacturer Gildan Activewear said it has agreed to buy global IP rights and some assets, worth around $66m, and stock.
It was revealed last week that administrators KPMG had been appointed to wind down the UK business of 13 stores and 183 staff.
Those stores will continue to trade in the run-up to Christmas, before the sale of sites kicks off.
American Apparel's image has been tarnished over the past year by allegations of sexual misconduct against founder and former boss Dov Charney, who was suspended from his role in June 2014.
A year later, the company issued a restraining order against him.