As Retail Week Live nears, we take the chance to interview some of its most exciting speakers. This week, meet Guillaume Chesneau, managing director of Nespresso for UK and Ireland.
Guillaume Chesneau joined the Nespresso team in 2008 as business development manager in Australia and has since taken on roles for the coffee brand all over the world – from New Zealand to Sweden to the UK – focusing on driving its sustainable business strategy.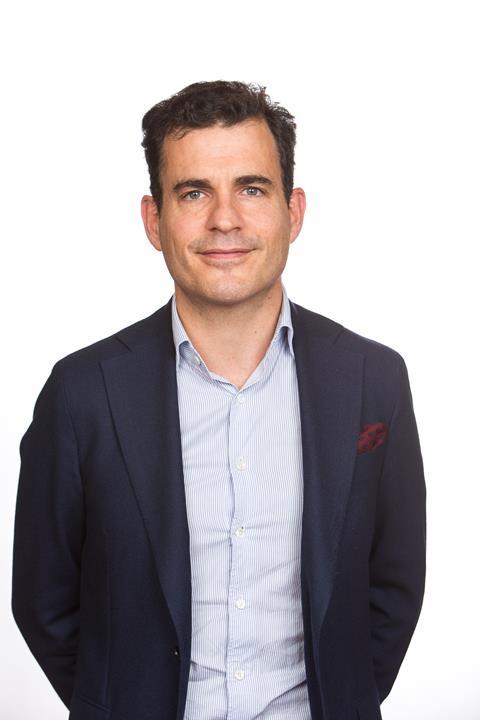 Nespresso has long held sustainability as a core value, but recently we've seen it rise up the consumer and business agenda. Does this mean it's become more important to businesses like yours?
Sustainability is an issue everyone needs to tackle, which clearly corporations should play a part in. Firstly, it's the right thing to do as we all live on the same planet. Secondly, it adds value as the customer is extremely aware of what is going on in the world around us and is therefore demanding a different approach to business.
At Nespresso, sustainability has been a fundamental part of our practice since the early 2000s. We have four key pillars: sustainable sourcing through our partnership with the Rainforest Alliance, where we work to revive coffee production in underprivileged countries like Zimbabwe; our fully recyclable aluminium pods, which try to promote a circular economy; our Pure programme, in which we commit to planting more trees and limiting wastage of water and coffee in our machines; and our clear internal and external messaging – we commit to walking the walk when it comes to sustainability.
What role should big businesses play in the global sustainability agenda?
While no big corporation can or should do it on their own, it's important we all do our share. Nespresso started its commitment a long time ago in comparison to some businesses, but the reality is that we will never be at 100% – so we should all share the journey.
Based on your extensive experience, how advanced is the UK market in terms of sustainability?
In short, very advanced. Consumers in the UK are very educated on sustainability issues and how to recognise sustainable credentials. They also have a lot of local NGOs and local voices. Together, they are therefore responsible for pushing it up the agenda and into the minds of the businesses they buy from.
All of Nespresso's pods are recyclable, but figures from last year claim that just 28% of pods are returned. What measures has Nespresso been taking to grow this figure?
This figure has already grown from 28% to 34% within the past 12 months, which is a great achievement for us. We now have more than 7,000 collection points across the UK, as well as recycling stations in each of our 57 boutique stores.
The main aim is to raise awareness of the benefits of recycling the pods and how easy it is to do locally. We've done this through storytelling – for example, we've worked with Swedish brand Vélosophy to create fully functional bicycles out of the aluminium pods.
A barrier for us at the moment is that our pods can't be collected kerbside with other waste, so we need to expand this capability in order to drive the recycling figure higher.
What are the biggest factors driving the coffee market right now?
There is a clear trend towards the premiumisation of coffee. The UK customer is extremely connected to coffee, but their habits have changed from instant coffee to roasted ground to the variety of milk-based coffees available in boutique coffee shops across the region.
I was quite surprised, when coming to the UK from a market such as Australia, at the quality of the coffee and the understanding consumers have of what makes a good cup. As this knowledge and desire continue to grow, it's likely that they will be willing to spend more on better, higher-quality or limited-edition coffees – much like they would with a bottle of wine.
Listen to Chesneau discuss the principles for 'Compassionate approaches to consumerism' at Retail Week Live. He will be joined on the panel by Primark director of ethical trade and environmental sustainability Katharine Stewart, founder of vegan zero-waste store Hetu Laura Boyes and chief operating officer of craft beer brand Toast Louisa Ziane.
For more information about the event, which takes place on March 25-26, and to secure your tickets today, click here.