The majority of retailers are not implementing technology despite so much noise about it, said Kiddicare founder Scott Weavers-Wright.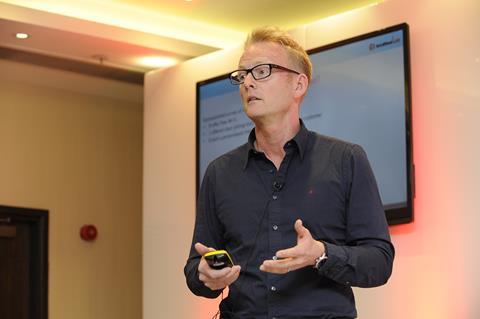 Weavers-Wright, who since leaving Morrisons last year set up investment hub Haatch, said: "We talk about augmented reality and all this technology but only nine retailers in Oxford Street offer wi-fi."
Weavers-Wright said retailers seem to be bullied into change rather than genuinely wanting to embrace services like click-and-collect.
He said: "I think a lot of retailers can do a lot more and adopt an agile approach.
"How do you let a small agile business creep up behind you and overtake you? Asos is worth more than Morrisons today."
Weavers-Wright said retailers must think of themselves as technology firms. He said many are reluctant to support their technology ambitions by investing in a dedicated team or appointing a board director to represent the channel.
He added that he found it "troublesome" that many bricks-and-mortar retailers don't know who their customers are.
"And surely this is a competitive advantage to the retailers who are the first ones to implement this and get it right are in a really unique place," he added.
He said that online only 74% of retailers have a mobile optimised website and only 44% have a customer review option, while only 4% send personalised emails.
Haatch is currently helping to grow delivery service Scurri, which is a cloud-based service that enables retailers to use multiple carriers. It is also working with Secretsales.com to create algorithms for personalised emails. It is set to launch a service that will allow shoppers to browse and buy offline. Additionally, it is also working with Marvel a start-up technology firm, which creates prototypes of m-commerce sites from sketches.
Subscribe for full coverage
If you're enjoying our coverage of Retail Week Live subscribe for full access.

To subscribe with a 10% discount visit subscribe.retail-week.com/RWK-SBNI