Amazon, not Tesco, will be Ocado's biggest threat in 20 years' time says boss Tim Steiner as he insisted Morrisons has not missed the boat online.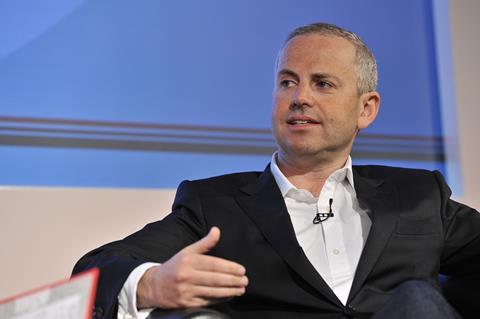 Steiner told Retail Week Live: "Amazon is a phenomenal business with massive resources and incredible technology. If you were to ask who our biggest competitor in online grocery in 20 years' time, will it be Waitrose or Tesco or Amazon, I'd place my money on Amazon."
"Today in the UK, they are not a threat at all. Amazon continue to announce they will launch [an ambient and frozen food] service but we wait to see."
He said, however, the latent threat of Amazon gave it an opportunity to capitalise. He said: "It is awakening global grocers to the challenge that they are going to face. They are accelerating the opportunities for us as a platform partner provider to do online grocery in a box like we have for Morrisons."
A match for Morrisons
Steiner said that Morrisons sales were suffering because of its lack of online business but insisted it had not missed the boat.
He said: "Have they come to the market late and therefore have a small market share that needs to grow very rapidly? Absolutely. By partnering with us, they're able to come out with the best customers service."
"They have better fulfillment, better online delivery, better apps and better websites than all of their competition, which they can combine with their products and customer proposition and outgrow their competitors and claw back any market share that's been lost."
Steiner denied claims that all bricks-and-mortar grocers, other than the discounters, were suffering declines but Morrisons like-for-likes were worse because of its lack of online exposure. However, he said that the Morrisons.com online business would do "phenomenally well".
He insisted that the tie-up with Morrisons was a "fantastic transaction" for Morrisons.
He said: "The investment to get online was a fraction of it would have invested to build the platform and the infrastructure. The running costs are substantially lower, the time to market was substantially quicker and the ramp-up is much faster than anyone has been able to do."
He said that Morrisons.com was already trading at a level that took Ocado years to achieve. He said Morrisons.com achieved 40 times the sales volume that Ocado did on its first day of trading.
He also said that his relationship with Waitrose is now "back on an even keel". Waitrose boss Mark Price sought legal advice last year when Ocado was in discussions with Morrisons last year.
Steiner said he would like to continue its supply relationship with Waitrose beyond 2017 when its contract ends but "on terms that are beneficial to us".
Subscribe for full coverage
If you're enjoying our coverage of Retail Week Live subscribe for full access.

To subscribe with a 10% discount visit subscribe.retail-week.com/RWK-SBNI