The new Jigsaw Mayfair flagship store will be a 'meeting place' for the West End, hosting artists and exhibitions and a leisure offer alongside retail.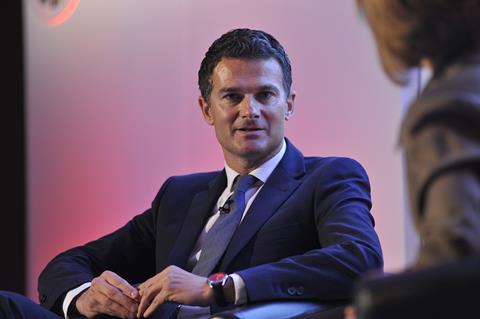 Jigsaw chief executive Peter Ruis said he wants the store to be akin to Selfridges and John Lewis as key meeting destinations for shoppers.
He revealed the store will be called the Duke Street Emporium and will cost Jigsaw £900,000 to set up. It will have an "eclectic" offer, selling Jigsaw's fashion and homewares, as well as sandwiches, coffee and beauty, and it will also sell alcohol.
Ruis said: "The store will be very fashion, food and culture. We'll invite people to share the space and we'll have artists and exhibitions, and all sorts. We're going to make it somewhere you can linger, spend as much time as you want, buy nothing and enjoy the experience. The idea is that the building is the host."
He explained: "It won't be haberdashery and washing machines [like John Lewis] but who knows, we might do a launch for Apple or a launch for Dyson."
Ruis said the store will pay back its costs within 18 months.
Ruis took up the role of chief executive of Jigsaw last year after nine years at John Lewis. He said Jigsaw had become "middle-of-the-road" but he has been trying to put innovation back into the brand, refreshing shops, bringing patterns into the clothing and marketing the brand. He has also ensured the products are made from quality fabrics.
He said it is not enough for a brand to focus simply on trading, product and brand anymore, instead brands need 30 to 40 things happening at once to make it interesting and to engage customers.
Ruis added: "You have to have new windows, you have to have new shops, you have to have new campaigns.
"And marketing campaigns are no longer just in the paper, now they're social, they're on Pinterest. You take those three or four basic rules of retail, and now because the world is very different, you need to have 30 versions of that."
Subscribe for full coverage
If you're enjoying our coverage of Retail Week Live subscribe for full access.

To subscribe with a 10% discount visit subscribe.retail-week.com/RWK-SBNI