From going into administration to turning a profit is no small feat. By becoming a specialist in its field, Salesforce Speciality Retailer Dreams made swift changes and has proven it's a winner in a fiercely competitive sector
Dreams is obsessed with the nation's sleep. From helping customers find the right mattress to an online hub for sleep expertise and its launch of cutting-edge sleep technology, Dreams is at the forefront of its speciality
Having set its sights on becoming the leading sleep specialist after it fought its way out of administration in 2013, Dreams is now in its fifth consecutive year of growth. Sales rose by 7.2% to £300m in 2017, when like-for-likes advanced 3.3%.
Admiring the retailer's "great recovery" in a "brutal market", the judges were impressed by its foresight to hone in on the issue of getting a good night's rest – a concern that is increasingly common.
"I just love everything Dreams is doing. It's really genuine, really authentic"

Judge
"Dreams' sleep expert strategy is really solving a customer issue. I think it is really clever, a proper specialism," remarked one judge.
Investing in its estate over the year, Dreams now has over 200 stores nationwide. It refurbished 14 to enhance the store experience as it seeks to drive sales conversions.
The retailer's website, which attracts 18 million customers a year, also received further investment in a new platform. The site features a mattress finder and bed builder, and is an important tool to drive sales and stimulate store visits.
Sweet dreams
The staff at Dreams have been central to its strong performance, and it continues to invest in employee engagement. Dreams' leadership team has presented a brand mission, and introduced new products through a roadshow across all of its teams – including night shifts when management visited between 9pm and 1am.
The launch of employee app Dreams Hub is designed to reinforce that engagement. Offering access to company news, video updates and the opportunity to chat with the leadership team, it was downloaded by 70% of its staff within the first six months of launch.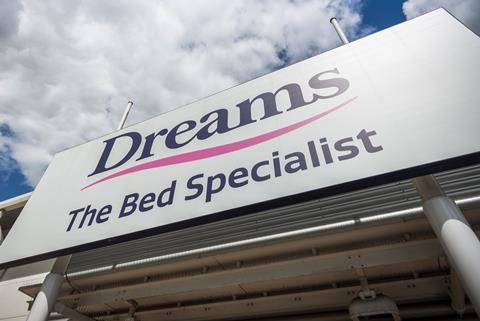 As a raft of nimble etailers attempt to disrupt the retail industry (including the sleep category), innovation remains crucial to Dreams' continued success. The retailer teamed up with UK-based mattress-in-a-box etailer Eve Sleep to build on its own offer, Hyde and Sleep, which allows customers to try before they buy in Dreams' stores.
Tapping into the growing obsession with sound sleep among consumers, Dreams also launched four new sleep tech products in 2018, all designed to help customers get their essential rest.
Dreams gifted thousands of Sleeppal + Sleep trackers to shoppers, which work alongside its Napp By Dreams sleep app, through a summer promotion. Take-up is understood to be high.
Driven by comfort
In an attempt to reach out to new customers, Dreams has a partnered with leading parenting website Mumsnet, which has created an industry first.
The pair worked together to design and build a new range of mattresses aimed specifically at sleep deprived parents, and has already scooped a Which? Best Buy award.
"I just love everything Dreams is doing," said one judge. "It's really genuine, really authentic."
And Dreams' customers seem to agree. The retailer's 'Pillow Talk' initiative – which gathers feedback on the customer's in-store experience – received 75,000 responses from customers over the past year. Feedback is used to drive change in the business so that it can cater even more effectively for consumers' needs and wants.
Dreams' single-minded attention to customer satisfaction has driven an impressive Trustpilot score of 9.5 out of 10, and has made the retailer the most recommended bed specialist in the UK.
In a retail category that is hard-fought, Dreams has been far from sleepy. The retailer has stayed wide awake to customer needs and the various lifestyle developments to stand out as an exemplary specialist retailer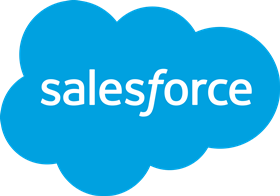 Salesforce
Salesforce is the global leader in customer relationship management.
Founded in 1999, it enables companies of every size and industry to take advantage of powerful technologies – cloud, mobile, social, internet of things and AI – to connect with customers in a new way.
The Salesforce Customer Success Platform includes industry-leading services spanning sales, service, marketing and commerce, all on a single cloud platform.