Appealing to ethical consumers is one thing, but creating and sustaining a socially responsible company is another. Family-run jewellers Beaverbrooks takes pride in paving the way, and is our Sorted Community Retailer of the Year
Making a positive difference to the world and enriching the lives of its customers, colleagues, suppliers and the wider community are more than goals at jewellery specialist Beaverbrooks – they are a part of its DNA.
Support for good causes are woven into the very fabric of the retailer, which celebrates its 100th birthday this year.
It is so important that support is a pillar of Beaverbrooks' strategy, alongside retaining and building profit and emphasis on strengthening its unique company culture.
"I think Beaverbrooks will influence the work of future generations"

Judge
Since 2000, that dedication has raised in excess of £12m for more than 700 charities through The Beaverbrooks Charitable Trust. In 2018 alone, it donated £1.11m.
The Retail Week Awards judges were blown away by the scope of the work achieved by a business the size of Beaverbrooks, and by the level of engagement and commitment of its staff.
Driven by community
The judges commended the many retailers undertaking high-impact work in their communities, but Beaverbrooks stood out.
"It is both what it is doing and how the company is doing it," observed one judge.
Another added: "I think Beaverbrooks will influence the work of future generations."
Last year Beaverbrooks placed great effort in developing its charitable work through 'Payroll Giving' – a scheme where every penny raised by colleagues is matched by the business.
Beaverbrooks is also committed to fundraising and time giving, and donates 20% of retained profits to the Trust.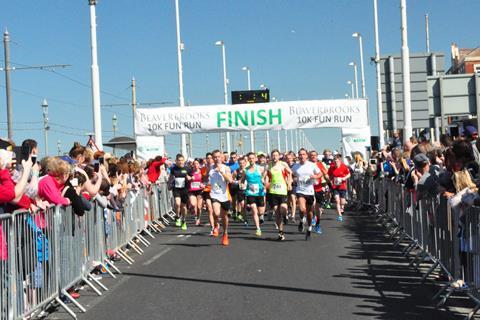 In addition, colleagues are given the opportunity to make a difference to local charities as every team can donate £100 per person to a cause of their choice. That led to over £78,000 distributed to 90 charities in 2018.
Staff can also nominate local projects to receive support from a £250,000 fund allocated by the Trust each year. A long-time proponent of Payroll Giving, in 2018 Beaverbrooks achieved its highest level of colleague engagement to the scheme.
Beaverbrooks managed an "outstanding" participation rate of 45%, compared to a national average of just 6%. Not only did that raise nearly £73,000, (including match funding) but it also won Beaverbrooks its first Diamond Quality Award from the Government. That came after six consecutive years as a Platinum Award-winner.
Beaverbrooks staff are not only generous with their money, but also with their time. In 2018 the retailer set a volunteering target of 700 days, resulting in a total of 10,680 hours of time giving over the year.
That provided staff at Beaverbrooks not only with opportunities for personal growth and development, but to make a genuine difference in their local communities.
Setting an example
Such achievements reflect commitment to Beaverbrooks' key values of passion, integrity, caring, trust and fairness, which has been set out in its mission statement since 1997. It has become the company's ethos by which all decisions are made and standards are measured.
It is a strategy that inspires new levels of loyalty and staff engagement. Not only has the retailer been a regular in The Sunday Times Best Companies To Work For list over the past 15 years, it has been a three-star accredited company since 2006, meaning it has extraordinary engagement in its workforce.
When it comes to combining business success with concern for community, the judges agreed that Beaverbrooks sets a great example for others to follow.