Continuously seeking new ways to improve is the secret to success both in sport and business, Dame Katherine Grainger told Retail Week Live.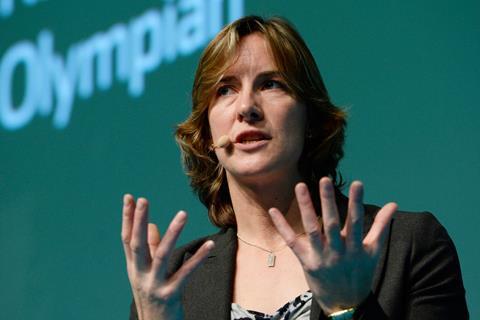 Britain's most decorated female Olympian Dame Katherine Grainger, who won four silver medals and one gold with the women's rowing team, told delegates that the key to success is to not "sit on results" and always find ways to keep improving.
"In sport and in business, you cannot stand still. You cannot sit on results. You have to look at how to improve again and again and again.
"But the real changes happen in the margins," she said.
"If everyone in the team does that across every aspect, it makes a difference."

Katherine Grainger
"It's the tiny differences that make the biggest difference."
Referring to how the rowing team trained in the build-up to the London Olympics, Grainger said: "We focused on the tiny margins and how we could improve by a fraction of a second.
"We looked at communication, nutrition, recovery, each individual aspect to see if we could be 0.1% better in any of those areas.
"If everyone in the team does that across every aspect, it makes a difference. And that could make the difference between winning gold and winning silver."
On the inspiring whistle-stop tour through her rowing career, Grainger drew more parallels between her career and the business world, including the importance of communication between teams and the risks that come with being bold and trying something new.
"When you take on those dreams and those challenges and those goals, you have to accept the chance that they will become nightmares," she said.