Etsy is poised to launch in Selfridges this Christmas as the etail marketplace takes a further step into the bricks-and-mortar space in the UK.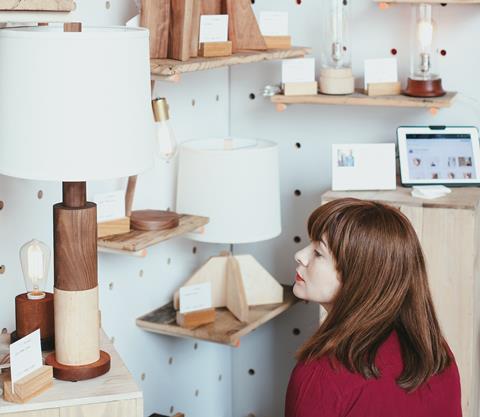 Etsy ties up with Selfridges for two month period
Retail Week understands the partnership could become more permanent
Comes after Etsy opened Covent Garden pop-up last Christmas
The online marketplace will form part of the 'festive concept space' at Selfridges' Oxford Street store, which runs from October 22 until Christmas Eve.
Retail Week understands the tie-up could become a more permanent partnership if Etsy's two-month stint proves a success. It already has around 30 permanent locations in Nordstrom stores across the US, which sell Etsy items in its At Home departments.
The Nordstrom tie-up grew after Etsy initially worked with the US department store group in Seattle and Chicago stores to form the 'Etsy and Nordstrom Presents' collaboration in 2013.
Etsy, which sells handmade and unique products from clothes to jewellery created by around 1.4 million active sellers across the globe, will stock a host of products based around Selfridge's 'Journey to the Stars' Christmas theme.
The department store's Ultralounge will be converted into the Astrolounge concept space, selling astrology-themed products.
At least six Etsy sellers will be represented at the store, stocking a range of items including dream catchers, astrological prints and pin cushions designed to look like moons and planets. The sellers will also be on hand to lay on live crafting sessions.
The move into Selfridges is Etsy's second venture into physical space in London. It opened its first-ever pop-up shop in the UK, Etsy House, in Covent Garden last Christmas.
The temporary store sold art, homewares, clothing, furniture, stationery and health and beauty products from a host of Etsy sellers.
Visitors were also able to take part in workshops hosted by Etsy designers and order items from Etsy sellers who were live crafting in store.
Etsy, which was founded in 2005, floated on the New York Stock Exchange in April this year. Shares soared 88% on its IPO on the first day of trading, closing at $30 (£20). That valued the company at almost $3.3bn (£2.2bn).
The business is headquartered in Brooklyn, New York and has listed more than 29 million products since it started. It also has offices in Berlin, Paris, Dublin and London.