The Works has increased like-for-like sales by 6% over Christmas while maintaining its margins as it held off from "heavy discounting".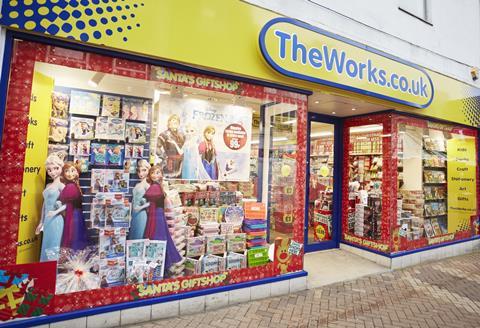 The 6% rise for the six weeks to December 28 represents four consecutive years of record Christmas sales for the discount retailer.
Like-for-like ecommerce sales increased 140% during the period following the business rolling out click-and-collect to all its stores.
The Works chief executive Kevin Keaney described Christmas trading as a "standout performance" for the company.
He added: "By offering great value to our customers as the norm, we've also been able to maintain our margins throughout December rather than being forced into heavy discounting before our planned Boxing Day Sale kick-off."
Keaney attributed the success of its online sales to the launch of its click-and-collect service in October last year.
He explained: "The launch of click-and-collect has certainly boosted online sales, allowing our customers the convenience and peace of mind of being able to collect their online order from any of our stores nationwide."
Gross profit margin was 0.2 percentage points higher than December 2013 and cash margin increased by 6% for the same period.
The Works is owned by chairman Anthony Solomon and restructuring specialist Endless, who are exploring a sale of the business.