Monday marked the launch of the latest Harry Potter book and delighted bookseller Waterstones hosted magical events to celebrate.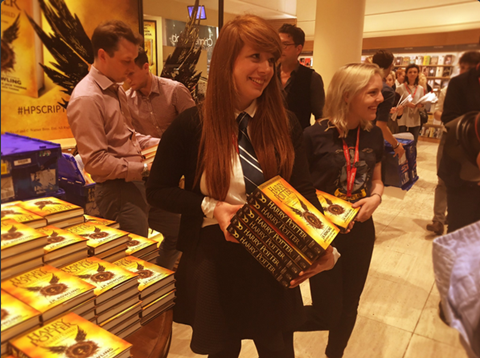 Waterstones hosted midnight events at 140 of its stores nationwide to celebrate the launch of the latest Harry Potter title at midnight on July 31, and thousands of wizardry fans queued for hours to be among the first to get their hands on a copy.
The release of Harry Potter and the Cursed Child – the rehearsal script for the West End play by Jack Thorne – has delighted booksellers, and Waterstones managing director James Daunt described Harry Potter author JK Rowling as the "patron saint of bookshops".
Waterstones, which has been driving in-store events as part of its strategy to compete with Amazon, hosted its biggest events in Edinburgh, Manchester Deansgate and London Piccadilly, which was home to Europe's largest party across four floors of the shop.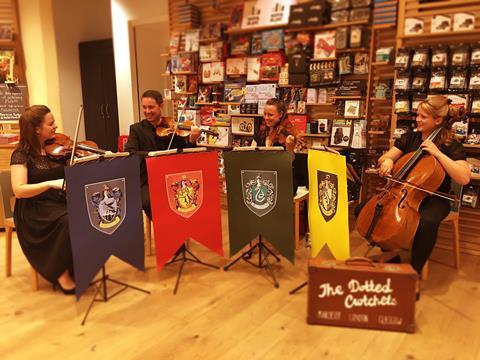 Waterstones head of events and PR Sandra Taylor said: "It was our biggest launch party yet. Ticket holders were treated to a night full of magic, Quidditch, fancy dress, themed refreshments and the chance to see original film props – including Hagrid's motorbike, character costumes and even a Nimbus 2001 broom – kindly lent to us by Warner Brothers.
"All books collected on the night had a special stamp to mark this unique occasion."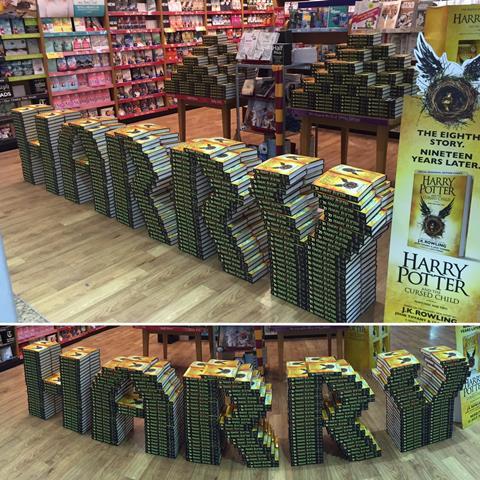 Waterstones buying director Kate Skipper said: "Our sales for Harry Potter and the Cursed Child scriptbook have been phenomenal; we saw our biggest first day figures since Harry Potter and the Deathly Hallows was released in 2007 and after just two days' sales Harry Potter and the Cursed Child is already our biggest-selling hardback since Dan Brown's The Lost Symbol in 2009.
"By the end of this first week, we expect to exceed The Lost Symbol sales and to match the lifetime sales of our bestselling scriptbook ever, An Inspector Calls by JB Priestley. There's no doubt about it; this will be our biggest book of the year."
Watch a video of the magical moment the book was launched at Waterstones:
It's time! #HPScriptBook #CursedChild pic.twitter.com/3VSDl7vyE3

— Waterstones (@Waterstones) July 30, 2016