Sainsbury's has purchased HMV's stake in e-book business Anobii for £1.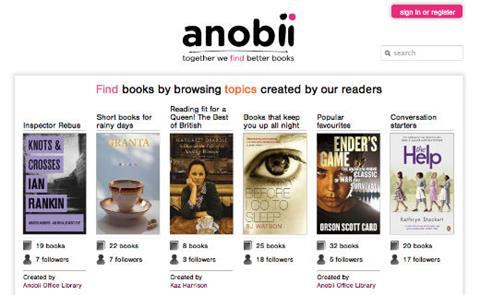 The grocer has branched into the market for the first time, taking a 64% stake in Anobii Limited, a social network and online retailer of e-books.
Anobii's platform is an online e-books platform which enables readers to research titles and purchase them to read on a range of e-reader, smartphone and tablet devices.
Technology investment bank GP Bullhound acted as the sole financial advisor to HMV on the transaction.
Readers can rate, review, share and discuss their choices with other Anobii members on its site and across social networking sites.
Anobii has more than 600,000 users worldwide, with a library of over 60,000 e-books.
The investment is part of a wider drive by Sainsbury's to gain market share in the entertainment sector.
The retailer launched its online offer Sainsbury's Entertainment in November 2010. This was followed by the acquisition of online entertainment company Global Media Vault in October 2011 and the launch of its music download service earlier this year.
Sainsbury's joins Anobii's existing shareholders and global publishers HarperCollins, Penguin and Random House Group (UK) with the aim of investing in and developing the business in the UK and overseas.
Sainsbury's head of digital entertainment Mark Bennett said: "Anobii's innovative use of social media is a clear differentiator.
"This acquisition is a valuable addition to our digital portfolio and shows our commitment to becoming a key player in the digital entertainment market. It further demonstrates how we are constantly looking to innovate and seize opportunities that will support the future growth of our business."
He added: "We're excited about working together with the Anobii team and our fellow shareholders in supporting Anobii to become a leading retailer of e-books."