GameStop international executive vice-president Michael Mauler, a speaker at Retail Week Live, discusses the gaming retailer's strategy.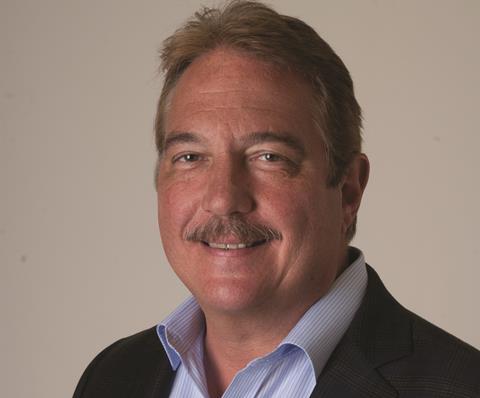 Is the games industry undervaluing digital-only content?
Digital is really new and I think the publishers and retailers are trying to figure out what the right value proposition for the customer is.
With a $14.99 Call of Duty season pass there is a commitment to the customer for a year's worth of additional digital content, but at the same time there are customers who only keep their games for two months.
So what does that mean? There is a lot of moving parts right now and I think the industry is still trying to figure out the sweet spot on maximising digital profitability for everybody.
Where is the GameStop business recording strong growth?
We've seen very strong increases in our collectibles and merchandising side of the business. People love to buy the Call of Duty game and then a Call of Duty T-shirt or coffee mug. Our business on that new product line has increased dramatically.
If you go back five years you would have a new Fifa release and the customer would buy it and then leave the store. Through our franchise marketing efforts they buy Fifa and then a season pass and then a few collectibles for Fifa.
What was once five years ago just a physical game is now a whole number of different products. And that is growing rapidly.
How is your international store footprint changing?
We continue to grow and add stores in Germany, there are a number of markets where we are stable and closing a few stores and adding different stores depending on how demographics are changing.
At the same time we are also adding stores with new concepts.
In the US we are adding Apple reseller stores called Simply Mac and Spring Mobile stores [an AT&T wireless reseller).
We are also opening stores under a brand called Zing Pop Culture and we have four of those stores in Australia. The concept is working very well so we are expanding those over the next year.
What does Zing Pop Culture sell?
It sells collectibles, everything from a Star Trek pizza cutter to a Call of Duty T-shirt. The consumer interest and enthusiasm around the concept has really surprised us. We are still in test mode in Australia but will be looking to do that in other markets.
What were your reasons for pulling out of Spain?
Spain was an acquisition from 2006 and it never got to be better than the fifth or fourth player in the market and in this industry if you are going to be a speciality retailer you really have to be first or second in terms of market share.
We looked at the market in Spain and it didn't need more video stores so the opportunity to open new stores and gain market share wasn't there. We made the decision that our time and capital could be spent better in other markets.
Are you considering launching in any other markets?
We continue to look at other markets whether through direct investments or partnerships. We have explored everything from Latin America to Eastern Europe.
We have one market - the UK - where we have an ecommerce business but not any stores, our ecommerce business in the UK is going very well. So there is also the possibility that we could take that concept and enter a market digitally.
Have you considered opening stores in the UK?
We had a few GameStop stores in the UK about four years ago. The UK is in my view one of the most competitive retail markets in the world. It is a market where you can't go in with two or three stores, you have to go in with either five hundred or zero.
[Launching stores in the UK] is not in our plans at the moment, but if you look at some of the new concepts, whether it is the tech brands like Spring Mobile, Simply Mac or even the collectibles business. there could be an opportunity there.