HMV has posted a full-year pre-tax loss of £8.8m after sales of physical CDs, films and games continued their decline.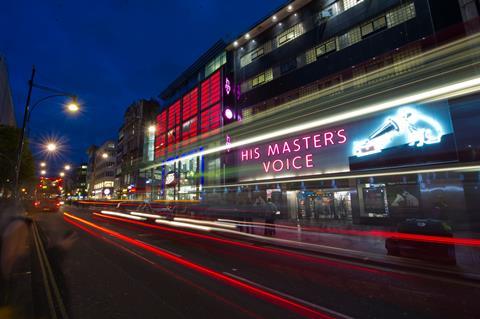 In its previous financial year, HMV reported a pre-tax loss of £8.4m.
The business turned over £325m in the year to January 2, compared with £366m the previous year – although that figure was bolstered by a 53rd week of trading.
According to accounts filed at Companies House, Hilco-owned HMV Retail recorded an operating profit of £11.7m during the 52-week period, down from £15.2m the previous year.
However, its bottom line slumped into the red following a series of expenses, including £10.3m in payments to sister companies.
Among the transactions was a £7m payment to another Hilco company, Goodmans Capital Investments, comprised of a £6m loan repayment and £1.1m in interest.
Increased share
Despite falling sales, HMV chairman Paul McGowan hailed "encouraging" market share gains.
He said HMV increased its share of the physical music market to 27.7% in the 12 months to January 2, up from 26.7% the prior year.
Its market share in DVDs also increased, from 20.1% to 21.2%.
But the growth of streaming websites such as Spotify, Netflix and Amazon Prime Video continued to spark a decline in the wider market.
According to Kantar Worldpanel, the market for physical music, video and games slumped by 8.3% to £2.1bn in 2015.
The most recent quarterly figures for the entertainment market show that it continued to contract, falling away 8.1% in the 12 weeks to July 3.
HMV held 16.3% of the physical entertainment market in the three months to July 3, Kantar data said.
McGowan, who led restructuring firm Hilco's rescue of HMV from administration in 2013, told The Guardian: "We are very pleased to be approaching our fourth anniversary since we acquired HMV and these encouraging results mirror the exciting year we have witnessed."
He added that overall sales had been "in line with budget", blaming the fall on the comparable 53-week period from the prior year and the decision to reduce the amount of shelf space given to video games.
HMV now trades from around 120 stores and its online business, which was relaunched last June.
McGowan said the ecommerce platform was recording strong growth and now receives a million visitors per month.