Game Digital is forecasting flat underlying full-year EBITDA after heavy promotions on hardware harmed margins and sales over Christmas.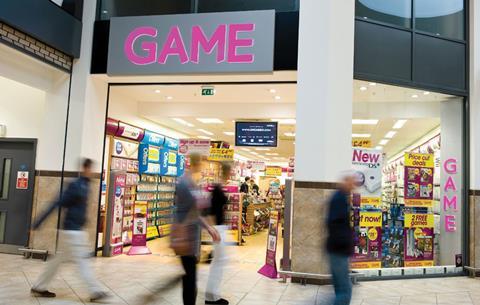 The retailer is forecasting EBITDA of £51.3m for the year ending August 1, 2015, down on an earlier consensus of £63.8m.
The business reported a 6.7% decline in group sales over the 11 weeks ended January 10 to £369.3m.
Game said that compared with last year, greater hardware availability over the Christmas period fuelled intense competition between the platform holders across the market. Unit volumes increased 25% over the Christmas trading period, with approximately 16% of first half console sales sold between Black Friday and Cyber Monday.
Unprecedented promotional activity also led to a faster than expected fall in the average selling prices of hardware as well as a greater prevalence of software bundling, leading to lower market value growth than unit growth in both of the group's markets.
Over the first half, sales grew 0.4% to £558.9m. The company said its pre-owned category performance continued to be strong, with sales up 12.1% in the 24 weeks to January 10.
"Our market has experienced significant uptake of Xbox One and PlayStation 4 with both achieving the current installed base in half the time of their predecessor consoles in our core UK market. We have exceeded our expectations for the first year of the new console releases and are well placed to capitalise on over 4 million Xbox One and PlayStation 4 owners in our two major markets," said Game Digital chief executive Martyn Gibbs.
"Our strategy is to grow customer lifetime value and over the Christmas trading period, starting with Black Friday, we invested margin in offering gamers competitive product propositions through the bundling of games with hardware and reduced pricing, to recruit as many new generation customers as quickly as possible.
"We now have a huge customer base within the new formats, to sell both mint and pre-owned physical and digital content and accessories to over the long term."