Game chief executive Ian Shepherd has insisted the entertainment retailer does not face structural challenges that endanger its future, as he revealed a slump in Christmas sales.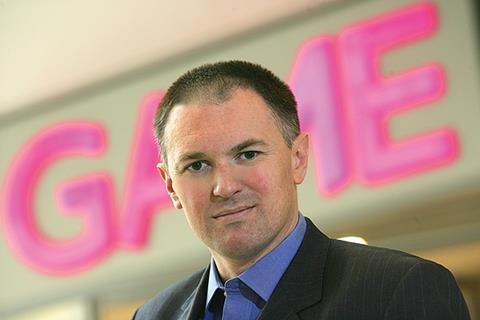 Shepherd said Game is suffering from being in a trough of the games cycle, and does not face fundamental issues that render it unable to compete as digitalisation of the industry grows.
"We're in a cycle driven by home consoles," said Shepherd. "Last year was a perfect storm, with the low point in the cycle and the weak economy. Over the next few years the games market will return to growth."
Shepherd said the decline in the cycle at present is one of the most severe in the games market history. "The sheer magnitude of the drop off is largely unprecedented," he said.
Shepherd said the games market in 2011 was 60% the size it was in 2008. "There's no retailer in the world that wouldn't see an effect on their profit and loss."
Game UK and Eire like-for-likes slumped 15.2% in the eight weeks to January 7. The games retailer warned it may not meet its EBITDA covenants, which are tested on February 27.
Shepherd admitted the figures were "very disappointing" but insisted the banks remain supportive. "We refinanced in February 2011 because they believed in the future of the industry, and still do," he said.
He said Game outperformed the market and maintained that Game's current strategy, including a focus on online, is the right one.
"We will continue to invest," said Shepherd.
Shepherd said that 2012 will "be another challenging year".