Booksellers Foyles and Waterstones have both recorded bumper Christmas sales of print books as online trading growth slows.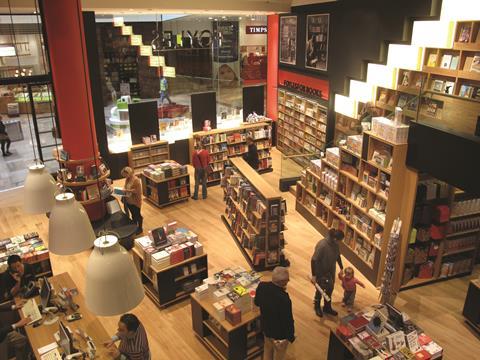 Foyles posted an 8.1% increase in like-for-likes during the month of December and attributes the surge to better merchandising.
Meanwhile, Waterstones reported sales of Amazon's Kindle have shrunk dramatically as sales of physical books rose 5% during December.
Foyles chief executive Sam Husain said: "Online sales were ahead of last year, but the growth is definitely slowing down, so I would say online is important to us, but there is nothing like people actually browsing in-store.
"I think the print market is coming back and I would expect print books to have resurgence. People do want internet shopping but they also love the high street."
Waterstones boss James Daunt revealed the resurgence of print books has prompted the business to plan to open a dozen new stores this year.
Husain said Foyles' growth is a result of a better merchandising rather than discounting and said the retailer offered fewer discounts this Christmas compared with last year.
He cited the success of the new Charing Cross Road store, which increased like-for-likes over Christmas by 17.8%, that although smaller has "better merchandising opportunities" due to its layout.
Husain also credited the retailer's strong Christmas sales to "very impressive Christmas campaigns supported by publishers" for books such as 'Not That Kind of Girl' by Lena Dunham.
Foyles' best-seller this Christmas was the 'Polpo' cookery book by Russell Norman, while Hilary Mantel's 'The Assassination of Margaret Thatcher' was also among the best sellers.