Electricals giant Dixons, owner of Currys and PC World, is to enter the film-rental market .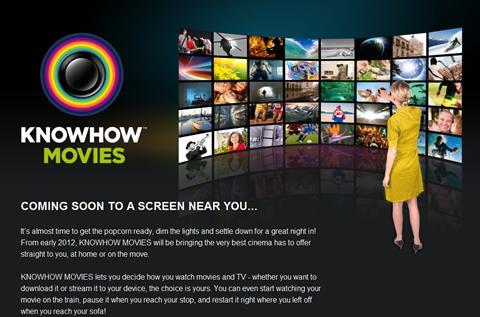 The initiative will pitch Dixons, owner of Currys and PC World, against specialists such as Amazon-owned Lovefilm and Netflix. Films will be made available through the retailer's Knowhow services arm and the business will be branded Knowhow Movies. The service is expected to be launched in the next few weeks.
A holding page for the business states: "We're currently preparing a very exciting service for all film lovers, providing on-demand entertainment at the touch of a button.
"You'll be able to rent your favourite movies and have them streamed to your screen in moments. If the film's a keeper, you can buy it to enjoy as many times as you want.
"You can store films online for quick access, or download your purchases and rentals if you don't want to watch them straight away.
"As well as a range of movies from the major studios, you'll also have access to top TV shows, as well as free trailers and special bonus features."
The provision of services is a key plank in Dixons strategy to set itself apart from rivals.