Discount bookseller The Works is seeking to buy an online business to bolster its ecommerce offer as it moves its focus away from opening physical shops.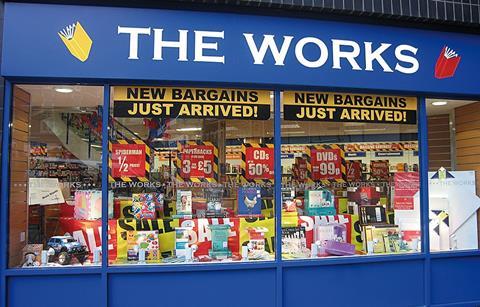 The Works, which will launch ebooks on its website in time for Christmas, believes ecommerce is where it will see most growth.
The move comes as The Works reported both profits and sales have edged up in its full year to May 1 in a tough books market.
Garry Wilson, managing partner at private equity firm Endless, which acquired the business out of administration in 2008, said: "We will have a push on ecommerce and are looking at a bolt- on acquisition that will turbo-charge growth in that area. The business has a strong presence on the high street and we need to push into further channels."
Wilson is in talks to buy an online business, but declined to reveal any further details.
The 304-store retailer said previously that there is room for 600 stores in the UK, yet after opening 43 in the year, Wilson said the focus was now on web sales.
The Works launched a transactional website 18 months ago, and Wilson said sales have been better than expected. "We're not getting the full potential of it yet," he said. "In terms of getting bang for our buck, the big win is going to be a push into ecommerce."
Wilson said ebooks will be launched alongside a revamped website. The retailer's pre-tax profit increased from £7m to £7.1m in the year, while operating profit remained broadly flat at £8.3m.
Like-for-likes declined 1.5% while total sales grew 7.9% to £144.4m. Wilson said current trading had "been a bit flat and we have to respond to that".