Super Thursday could give physical book sales a massive boost as shoppers become increasingly aware of the day dreamt up by book publishers.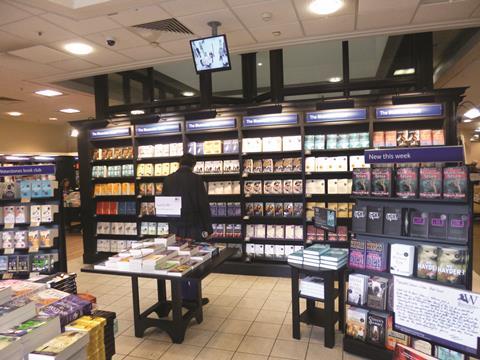 This year's Super Thursday, which involves publishers releasing 315 hardback books on the same day, is being tied into the Books Are My Bag campaign, a three-day event of promotional activity for the bookselling industry.
Foyles chief executive Sam Husain said this year all Foyles stores will have a dedicated Super Thursday window display up for a week, showing off titles that include autobiographies and novels from the likes of John Cleese, Kevin Pietersen and Ian Rankin.
Husain predicts this will be the biggest Super Thursday in recent years and goes as far to say it will "bring back bricks-and-mortar bookshops".
While this may seem wishful thinking, there is weight behind Husain's claims because the pressure online retail is exerting on physical books sales appears to be abating.
Physical sales increasing
Waterstones managing director James Daunt said: "It has been a pretty dire and challenging few years for booksellers but this year digital is no longer growing and physical book sales are growing."
Although Daunt does not believe there will be a book that sells as well as last year's Alex Ferguson autobiography, he says the quality of this year's books overall are "extremely strong".
The Alex Ferguson autobiography was the best-selling book since Harry Potter and this year the smart money is on the John Cleese autobiography.
Daunt added: "Bookselling is extraordinarily unpredictable. We get books no one has even a batted an eyelid over – suddenly someone goes on Radio 4 or a newspaper runs something and we sell 30,000 copies in two weeks."
Initial signs for Super Thursday look encouraging with Euan Hirst, a manager at Blackwell's flagship bookshop in Oxford, reporting a "very good day" of footfall today.
He adds that his customers are now becoming "pretty aware of it" and this awareness of Super Thursday is being boosted by social media meaning it is "being raised in people's consciousness".
Operational exercise
Daunt is still sceptical about the impact of Super Thursday itself on sales across the day and explains that for Waterstones "it is predominantly an operational exercise" in getting all the new titles out into stores.
However, even if the day itself is not a massive sales boost its wider effects cannot be downplayed, with Daunt describing it as a taste of what December, booksellers' busiest trading period, will be like.
The publishing industry has done a great job of branding Super Thursday into something that can be marketed to consumers and as it grows in stature the retail industry benefits.
Much like Black Friday, another manufactured retail extravaganza, it is fast becoming a retail event that shoppers are looking forward to and if momentum continues it could well reenergises physical book retailing.