Amazon raked in one in every four pounds spent on entertainment in the last quarter of 2014, as the supermarkets saw their marketshare fall.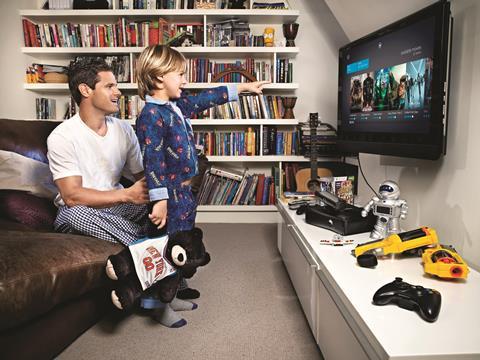 The etail giant dominated music, games and video with 25.6% of the UK market in the 12 weeks to December 21, according to research by Kantar Worldpanel.
Tesco was in second place with 14.7%, it took the largest proportion of Frozen (28%) and FIFA 15 (21%) sales – the two top gifts in video and games categories respectively – during the period.
HMV took the third spot with 13.9%, with the retailer's marketshare increasing 0.5 percentage points (ppts) during the period. Kantar said the retailer could have grabbed a larger proportion of the market if its website was transactional. HMV aims to add ecommerce to its site in the next couple of months.
All the other supermarkets lost marketshare during the quarter with Asda's share tumbling 3.4 ppts to 9.5%, Sainsbury's down 0.6 ppts to 6% and Morrisons falling 0.4 ppts to 2.1%.
Game enjoyed a 1.4 ppt boost, with the retailer accounting for 10.8% of the market.
Argos increased its marketshare to 4.4%, thanks to strong sales of the new PS4 and Xbox One games.
The research noted that it was also a stronger Christmas for smaller entertainment retailers such as Zavvi and WHSmith. And independents increased their share of the market from 9.6% to 11.4%.
Popularity of online
Fiona Keenan, strategic insight director at Kantar Worldpanel, said: "Amazon performed exceptionally well this Christmas and for the first time ever captured more than a quarter of Britain's physical entertainment market."
She said that Amazon's performance was helped by the increasing popularity of online retail, which accounted for 39% of entertainment spending in the run-up to Christmas – its highest ever level – growing by 3% year on year.
"While consumers' average online spend increased by 6% this Christmas, they still spent less than they did when shopping in physical stores as retailers struggled to get them to shop impulsively online.
"A third of in-store purchases were bought purely on impulse, creating an additional £119m for the industry, but when shopping online this proportion halved."