Waterstone's stores are suffering from stock shortages leading to bestseller shelves lying empty, while space in other areas of stores is being filled with Easter eggs despite Easter being three weeks ago.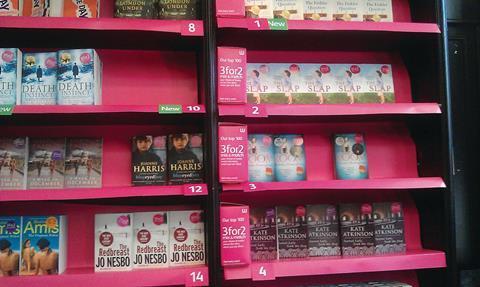 A source close to the bookseller, which has been put up for sale by struggling owner HMV, insisted Waterstone's is "trading as normal with suppliers", but admitted "towards the end of the financial year Waterstone's manages [down] its stock. It is now managing it back up again".
It is thought the majority of stores have depleted stock levels, including this one in Camden, London.