US electricals giant RadioShack is preparing to sell off data on millions of its customers as part of bankruptcy proceedings.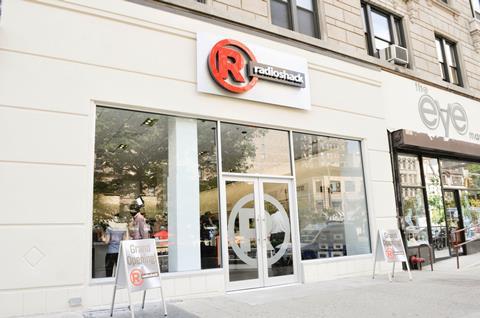 RadioShack wants to sell data on 67 million shoppers
The sale would include 200 separate fields of data per customer
Mediation will take place with attorneys general to discuss concerns
RadioShack, which won court approval last month to sell 1,740 of its stores to hedge fund Standard General LP, is now bidding to auction off its intellectual property, including hordes of data on 67 million shoppers.
A Delaware bankruptcy judge said he is willing to approve bid procedures for the sale of the information. It comes after Texas-based RadioShack previously said it wanted to sell data on 117 million customers, a controversial plan that prompted objections from government authorities across the US.
The retailer is now seeking to sell 8.5 million customer email addresses and 67 million name and address files, as well as their "transaction data".
A consultant hired to assist in the sale process revealed that could include 200 separate fields, including what was purchased, where and when it was purchased and for how much.
Judge Brendan Shannon said he was willing to approve the latest proposals to sell customer data, but warned that any bidder "with an IQ above room temperature" would be aware of privacy issues clouding any court approval.
The Texas attorney general's office, which is leading the fight against the sale, still has questions about what information is being sold after Shannon refused to identify the 200 fields in the database.
RadioShack attorney Greg Gordon said the electricals retailer has agreed to mediation with state attorneys general regarding the data sale. He said the mediation would start on May 14, three days after the scheduled auction on Monday May 11.
A court hearing on Wednesday May 20 will give the final verdict on the sale.