RadioShack plans to launch Apple's mobile payments service across 900 US stores this week, with a roll-out planned for next year.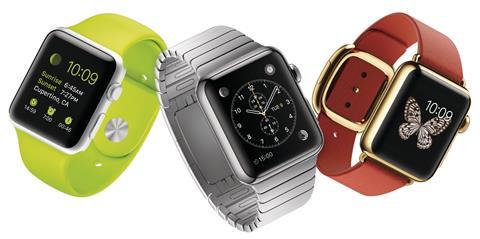 The electronics retailer will begin by launching Apple Pay, which allows users to pay for products using near field communication (NFC) technology, in Manhattan, Washington DC, Chicago, Los Angeles and San Francisco first.
RadioShack chief executive Joe Magnacca said the company was testing the payment method as "part of its commitment to put customers first".
He added: "We want to provide additional payment options that take advantage of new solutions and make the process easier for the customer."
RadioShack customers will be able use the fingerprint recognition technology to pay for products by holding their iPhone 6 or Apple Watch near contactless readers in the store.
The electronics retailer is the latest US firm to back the technology after Whole Foods, Macy's and Walgreens all committed to introducing the payment method.
Not all retailers have been as welcoming of Apple Pay and both Walmart and Best Buy have revealed they will not adopt it.
Walmart and Best Buy are instead lending their support to Merchant Customer Exchange (MCX), a mobile commerce network backed by a range of retailers including Target and Lowe's.
The network has started trials of a mobile wallet app called CurrentC and intends to roll it out in the US next year.
Apple Pay is widely tipped to give momentum to the mobile payments industry that it has so far lacked.
House of Fraser executive director of multichannel Andy Harding told the Internet Retailing Conference that NFC was poised to come of age following Apple Pay's launch in the US this month.
Other mobile payments providers such as Zapp are gearing up to compete with the launch of Apple Pay in the UK next year.