Following a strong finish to 2011, the UK's leading mobile phone retailer Phones 4u has made three high-profile management appointments.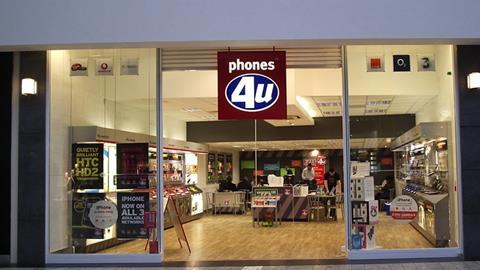 Like-for-like contracts in the group's retail division grew by 4.3% during the final quarter of 2011 to Dec 31, while total revenue for the group rose by 10.4%. Contract growth was up by 19% with online contracts soaring 44%.
To help drive the growth Phil Dobson has been promoted to the position of deputy group chief executive.
Previously chief executive of Phones 4U's insurance business Lifestyle Services Group (LSG), it is hoped Dobson's appointment will strengthen the group's strategic capability.
Chris Harrison, the former chief executive of insurance organisation Ace Group will replace Dobson at LSG, while Mary Grant, previously managing director of bus and rail operator FirstGroup, has been confirmed as chief executive of Phone 4u's distribution business.
Having significantly built on FirstGroup's share-value, in her new role Grant is expected to grow Phones 4u's online and high street presence in addition to the group's 586 retail stores.
Group chief executive Tim Whiting is confident these appointments will aid Phones 4u's growth during 2012.
He said: "I am very happy with the performance of the business during the last quarter of 2011.
"We continue to gain market share thanks to our focus on giving our customers excellent service and value and there is no doubt that investment in our stores, systems, and people have been reflected in our performance for the period.
"Despite the tough conditions we are seeing on the high street, I'm confident that we can maintain this positive momentum into 2012."