New chief executive John Cleland to drive ecommerce and boost store numbers by 50%.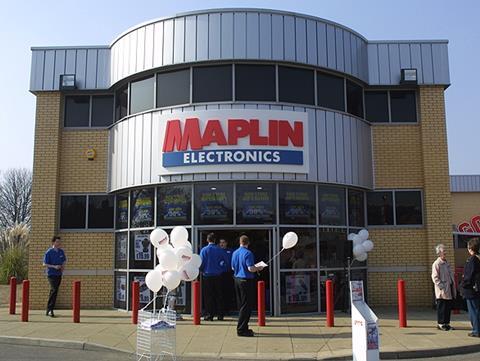 Electricals specialist maplin is investing £40m over three-and-a-half years as its new management team focuses on improving the business.
The equivalent of £1m per month is being invested into projects such as multichannel development and new stores under the leadership of retail veterans chairman John Lovering and chief executive John Cleland.
The "accelerated investment plan", which will impact short-term profitability, is designed to enable the 200-store retailer to better cater for changing customer needs and follows a decline in earnings in 2011. EBITDA tumbled to £29.9m from £40.8m year-on-year. Sales edged down 1.6% to £205m, Maplin revealed to Retail Week.
The profit fall reflected both tough trading conditions and the start of the funding programme.
Maplin will use part of the cash to increase its portfolio by 50% to 300 stores.
Serial dealmaker Lovering was parachuted into Maplin last September and Cleland in April. The pair previously played key roles in the turnaround of Somerfield, which they went on to sell to Co-operative Group in 2009 for £1.6bn.
Their arrival at Maplin was widely taken as a sign that owner Montagu Private Equity wanted to draw on their expertise to prepare for an eventual sale. There was speculation before their appointment that Montagu might sell Maplin but no deal was done.
Cleland has since drafted in Ryan Thomas from Comet as Maplin's first multichannel director and Mike Lucas, another former Somerfield staffer, as retail director.
The new team aims to create a "fully integrated multichannel business" and investment will go into improving the Maplin website and the development of further ecommerce platforms such as social media and smartphone apps. Maplin this year teamed up with Shutl to introduce 90-minute deliveries.
Cleland said: "We are wholly committed to offering innovative, reliable electronics products to our customers at great prices.
"We continue to be highly profitable and look forward to delivering our plan for growth.
"While there will be a short-term impact on profitability as a result of increased investment in our growth initiatives, this plan will bring significant benefits to our customers and improvements to the company as a whole."