Cost control and margin improvement boost retailer despite tsunami impact on supply.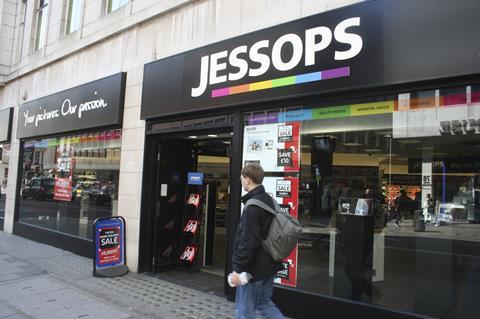 Camera specialist Jessops has posted a surge in full-year EBITDA despite a "very challenging" 12 months.
The retailer reported that strong cost control and margin improvement had powered an EBITDA increase of 29.8% to £5.7m for the year to January 1. Total sales rose 3% to £236.8m and like-for-likes increased 1.3%.
Jessops achieved the performance despite a tough year when supply was "severely" challenged following the Japanese tsunami in March 2011. The retailer was further hit by the Thai floods in October.
Across the year Jessops invested heavily in staff training while continuing its store refurbishment plans and developing its website.
Jessops chief executive Trevor Moore said he remained cautiously optimistic for 2012 and planned to continue investing in staff training, online channels and products "with the aim of being the best channel to market for our suppliers and the first-choice destination for all our customers' imaging needs".
Online now accounts for 32% of overall revenue after sales through the channel grew 79% in the year.
Jessops said that with 70% of online customers collecting in store, it had an opportunity to build strong customer relationships and make better product suggestions across accessories and photo services, generating add-on sales.
The retailer said it was attracting more younger, older and female customers as a result of the success of its 'Black' store format, which is less cluttered and features branded shop-in-shops.
Customer dwell time and visit frequency have increased in renovated stores. Jessops revamped 20 shops in the year and plans a further 25 this year.
The retailer launches its Photo Legacy service this month, allowing customers to safely scan, store and reprint old negatives and images. A cloud storage service will also be available later this year.
It was reported last month that Jessops, which is undergoing a turnaround after conducting a life-saving debt for equity swap in 2009, was likely to receive £10m investment from camera manufacturer Canon as the supplier aimed to protect an important route to market. However, it is unclear if the investment materialised. Both parties declined to comment.