After unveiling a jump in full-year profits, Dixons Carphone boss Seb James shared his views on Brexit, Amazon and the retailer's recent tie-up with Tesco.
On Brexit
"There are two bits that impact us, one is the economy and the other is what happens to people.
"We have about 4,000 EU workers in our business. To my mind these people are family and I will do everything in my power, and fight like a stag, to make sure they feel as comfortable and secure as possible where they are.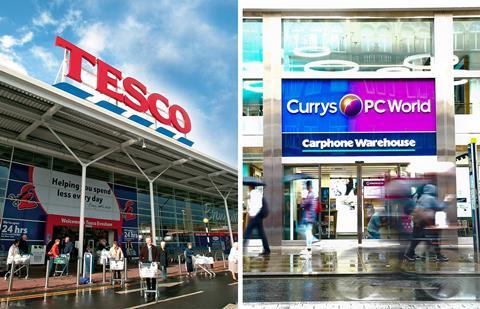 "We recruit people who want to help customers and I don't really care where they come from. I want to continue to be able to do that if possible. That's the first thing and the most important thing.
"The second thing is, I really pray our political masters don't do something that's going to end up causing a profound shift in the economy for a long period of time, because if they do we won't forever be immune."
On Amazon

's bricks and mortar push

"It's very interesting. If Amazon wanted to come and compete in my sector with shops I'd be thrilled, because suddenly they've got my cost structure and none of my advantages and none of my scale. They've not shown any desire to do so as yet.

"With the Whole Foods acquisition, it is quite small in the context of Amazon. My guess is that Mrs Bezos shops there – I don't know."
On competing with the etail giant
"In a sense, we were lucky, because we were one of the first sectors to catch the Amazon virus. Many died and we survived, so we feel we're some way inoculated.
"But for new sectors like food and fashion, the key is to not ignore it.
"For a long time in electricals, people said 'oh Amazon is small' and 'people will always want shops'. And it's possible to say that in fashion, too – people will want to try stuff on.
"But customer behaviour can move quite rapidly. You really need to understand how people are thinking about price and value. So getting on it early is key, and the electricals sector did not, which is why so many died."
On mastering bricks and clicks
"You've got to recognise that people want to shop in both ways in a very seamless way. Think: what are my stores for, how many do I need and how do I tackle this business online myself and build a compelling multichannel proposition.
"Look at Next, which has had a tough time, but is actually quite well positioned to do what we've done. It's already got the scale and the online understanding, it's just got to bring the two together.
"Some other companies are miles behind and are going to have to make some enormous strides if they want to survive."
On the retailer's tie-up with Tesco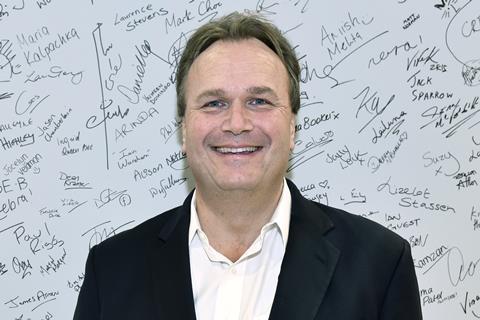 "It is a trial and we're doing two stores and that's great. We like Tesco– they are good guys and we think they are doing a good job with turning around the business.
"Both they and we have been keen to get this going. But there are three main questions for us:
"One: If these work, are there more like this, i.e, in-fills where we can take space and get new customers and build our business that way?
"Two: Are there areas we can close one of our stores and take 15 or 20,000 sq ft inside a Tesco? Would that work? I don't know.
"Three: And how many of these could we potentially do?
"But I really don't want to jump the gun here. Let's see how these two go."
On consumer confidence
"Our sector is a bit weird, inflation doesn't really flow through like it does with something like bananas.
"We think the consumer is okay so far – we're not observing any radical shifts in behaviour or changes in volume demand.
"The interesting category is phones. The new Galaxy S8 – a beautiful phone – is significantly more expensive than the S7 was, and we think that's one of the things that's driving this meaningful shift towards sim only.
"People are saying, 'I'd really like to have this but, at the moment, I can't afford it'. We'll have to see what happens with the next iPhone."