The Government has ruled out any action against the former directors of Comet after concluding a two-year investigation into its collapse.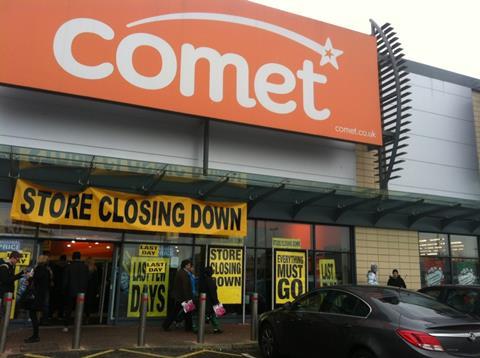 The Insolvency Service's investigation found there was "insufficient grounds to take any action against the directors" over the administration that cost 6,000 staff their jobs.
The owner at the time of the administration, OpCapita boss Henry Jackson, and the other Comet directors faced a potential 15-year ban from being directors of a company.
Former business secretary Vince Cable ordered the Insolvency Service to investigate the circumstances surrounding the collapse of the electricals retailer in December 2012.
An Insolvency Solvency spokesman revealed no action was being taken against Comet's former management after a Retail Week Freedom of Information request found the investigation concluded in October.
Shadow Business Secretary Chuka Umunna said in Parliament in 2012 that OpCapita had "very serious questions to answer" over the collapse.
Legal fees
The Insolvency Service spent £31,764 on legal fees during the investigation, but was unable to reveal how many man-hours civil servants had spent analysing thousands of documents related to the case.
Comet was acquired in November 2011 for £2 by Hailey Acquisitions, an investment vehicle put together by Jackson.
Hailey Acquisitions was given a £50m dowry from previous owner Kesa Electricals to run the retailer.
Administrator Deloitte has also faced scrutiny for its handling of the administration.
The Insolvency Service referred Deloitte to the Institute of Chartered Accountants in England and Wales last July to consider disciplinary action over their handling of the insolvent company.
The investigation into Deloitte's conduct is ongoing.