Dixons boss John Browett maintained the electricals retailer has beaten off competition from the supermarkets through its renewed focus on customer service.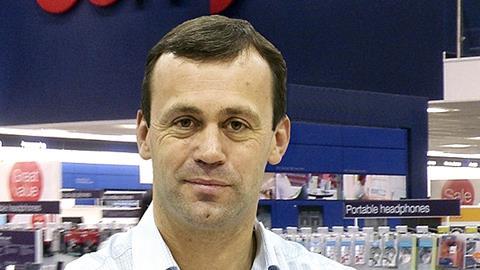 Browett said that the PC World and Currys owner had been able to claim back ground in the fiercely competitive electricals market because of its improved customer service offer that allows staff to explain the increasingly complex products coming to market.
Browett said: "This market is much harder to make money in than they thought. A number of supermarkets have found it much more difficult that they were expecting."
He added that mass market retailers had been reducing their lines in the category as a result.
Best Buy revealed its intention to pull out of the UK last year, and closes it shops here this month.
Browett said the "benefits of capacity withdrawal are yet to be seen" for Dixons, but that as a result of strengthening its market leading position, it is enjoying a stronger relationship with suppliers that will result in keener prices and better products this year.
Dixons this week reported its UK and Ireland like-for-likes slumped 7% in the 12 weeks to January 7 as it faced tough comparables with the previous year, when customers surged to beat the VAT rise.
However, like-for-likes rocketed 23% in the period from January 4 to 14, as Dixons began its January Sale strongly.
Browett remained cautious and described the overall performance as "robust" adding that the retailer had made "significant progress" with multichannel. Online sales now make up 19% of sales, while reserve-and-collect sales were up 36%.
Despite investing in its heaviest promotional activity to date over Christmas, gross margins held up as the retailer tweaked its mix towards higher margin offers, including its KnowHow services.
Sales of white goods were flat said Browett, while sales of computing and smartphones were up. However, sales of consumer electronics slid "significantly".
Browett said the service-led business model was chiming with consumers and that this year it will develop its KnowHow offer as well as its online offer.