Dixons Carphone boss Sebastian James has revealed Boxing Day sales almost matched Black Friday, allaying fears sales had been pulled forward.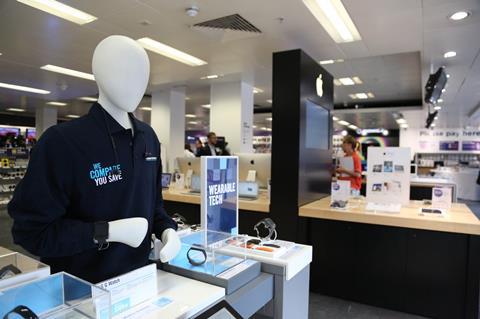 James said that despite the retailer recording the biggest trading day in its history on Black Friday last year, sales were only a "bit bigger" than Boxing Day.
Dixons Carphone reported it had a record Boxing Day and James added sales on Black Friday were four times the amount recorded on a typical sales day.
James said: "It expanded the balloon for us because we have a lot of scale and have the luxury of being able to plan things well ahead and big set piece promotional events suit us really well. It is a big day but does not eat a lot of sales."
Black Friday has changed the shape of the retailer's trading patterns resulting in two spikes in sales over Black Friday and Boxing Day.
James compared the new shape of Christmas trading to a two-humped Bactrian camel, whereas previously he said it resembled a one-humped Dromedary camel.
Dixons Carphone said it wants to work towards introducing a living wage in a week where the retailer Asos was accused of paying below the living wage.
James said: "We have a lot of people so to move to the living wage is extraordinarily expensive for us but our aspiration is definitely to get there.
"We are working on it and we want to try and make our way there as we did with pricing over the next few years. It is very difficult to know when we are getting there but we want to make progress every year."
Dixons Carphone Christmas sales rise in 'roller coaster' trading period
1

2

3

Currently reading

Dixons Carphone reports record Boxing Day despite Black Friday bonanza

4

5