Dixons Carphone boss Alex Baldock has reaffirmed the retailer's commitment to the high street, despite swinging the axe on more than 100 shops during the past year.
Baldock said he plans to make the electricals specialist's bricks-and-mortar locations "places of excitement" for customers to help combine its online and offline operations.
The business has "nearly completed" its plan to shut 102 shops and insisted it had no intention to further streamline its portfolio.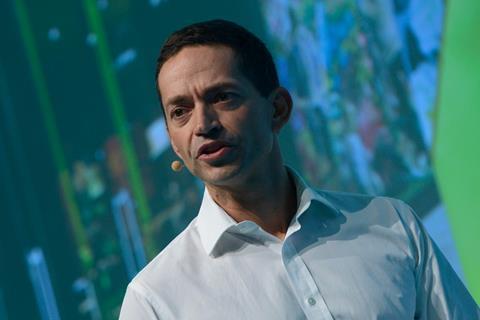 Speaking as Dixons Carphone unveiled a 1% uptick in group like for likes during the crucial Christmas trading period, Baldock said: "We are committed to stores, we like stores.
"We think that for a scaled, multichannel specialist like us, stores and online working together is a really powerful combination and that's what we intend to make the most of in every category."
Dixons Carphone has already introduced 'gaming bunkers' into 17 of its shops as Baldock presses ahead with that plan. The new areas helped drive a 60% spike in gaming sales during the 10 weeks to January 5.
The retailer plans to roll out 140 of the gaming areas over the next year following their early success.
"In and of itself, it's an interesting category, a growing category," Baldock added. "It tends to bring in all sorts of customers and it tends to play well to the strengths that we've got – we have hundreds of millions of visitors to our sites, we have hundreds of millions of visitors to our stores, we have great relationships with suppliers of laptops, PCs, games consoles, and we have our own services to add to the mix.
"It plays really well to that breadth and scale, but it also plays to our vision for the store and the place of the store within a scaled, multichannel specialist like us. Our strategy is to make the most of having a lot of stores and having a big online presence and making them work really well together.
"Store should be places of excitement where customers are drawn in because they know there is going to be something exciting, interesting, new and experiential, something for them to see and feel and touch and play with. Gaming is beautifully set up for that."
Baldock also responded to reports that activist investor Elliott Advisors was exploring plans to buy a sizable stake in the business.
Sky News reported that Elliott has been undertaking a detailed analysis of Dixons Carphone's finances for "several weeks".
Baldock refused to be drawn on Elliott's reported interest directly but said: "We are happy to engage with all current and potential shareholders. We often do, not least because we believe we are on a path to make this a much more valuable business.
"We are only focused on what we can control and what we can control is the agenda that we set out in December – a strategy to make us a much more sustainably valuable business, with more engaged colleagues, more satisfied customers and ultimately a business that is worth a lot more to shareholders."