Dixons Carphone hopes to double the value of its business in the next three or four years as it "thinks very hard" about how to operate in its international markets.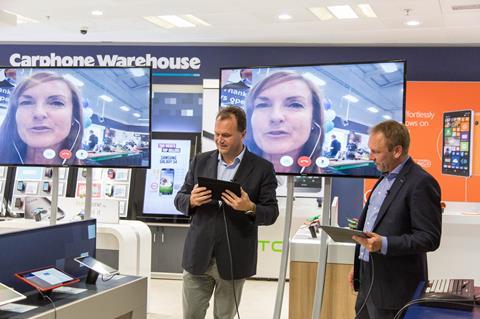 Speaking at a strategy day, Dixons Carphone chief executive Sebastian James outlined the growth ambitions as he revealed the retailer is considering how to operate in markets including Netherlands, France and Spain.
James said he would reveal any potential restructuring of international operations in due course and that Dixons Carphone aims to "operate globally but typically through partnerships".
Dixons Carphone is already in the process of winding down its wholesale business in Germany as it shifts its focus onto services relevant to the 'connected world' created by mobile digital technology.
Dixons Carphone is also confident of making more than £80m in savings as a result of combined running costs after reviewing the businesses following the completion of the merger.
James said the retailer's head office would move to Carphone's Acton premises of and added the company now has multi-year relationships with all the networks after signing up three as part of an mobile virtual network operator agreement.
Business has also been boosted by the collapse of competitor Phones 4u, which James said is "helpful" to the company in the long term.
Carphone Warehouse's UK & Ireland chief executive Graham Stapleton pointed out Phones 4u had well over 10% of the pre-pay and post-pay market, representing 2.4m connections a year.
Optimising the talent pool
Stapleton said the Phones 4u collapse will allow Dixons Carphone to "optimise" the company's talent pool from the 5,500 former Phones 4u employees now in the jobs market.
Stapleton believes Dixons Carphone can improve sales by bringing in the best of Phones 4u staff and removing the poor performers from the Carphone Warehouse business.
In the three weeks since Phones 4u's collapse the company has hired more than 500 former Phones 4u employees, in addition to the 800 staff it recruited when it decided to take on all the Phones 4u concessions in its Currys & PC World stores.
Following the collapse of Phones 4u, Stapleton said Carphone Warehouse will refocus its marketing because Phones 4u was "very strong in the youth segment" and will now redirect media spend into channels including Twitter and Facebook.