Steinhoff-owned Conforama's acquisition of Darty has moved a step closer after the retailer's board "unanimously" recommended its offer.
UK-listed electricals retailer Darty has been the subject of interest from its French rivals Fnac and Conforama, but the latter now appears poised to complete a deal.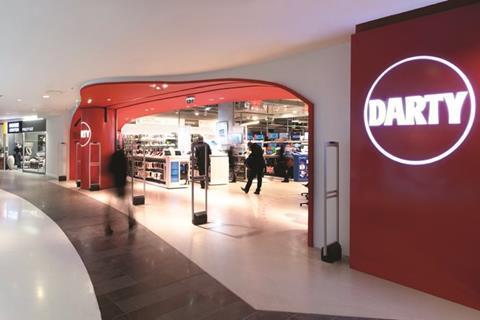 As previously reported, Fnac had initially been in the driving seat to acquire the business after agreeing key terms with Darty over an offer last November.
But the South African conglomerate crashed the party earlier this month after ending its interest in acquiring Argos and lodging a 125p per share all-cash offer for the business, valuing it at £673m.
Darty said its directors had "undertaken to accept, or to take all steps within their power to procure the acceptance of, the offer in respect of their entire beneficial holdings."
Darty's directors own just over 1 million shares between them, representing just 0.19% of its issued share capital.
One of Darty's major shareholders, Schroder Investment Management Limited, has also issued a "non-binding letter of intent" to accept the offer. It currently holds almost 75 million Darty shares, representing 14.1% of its share capital.
Darty's remaining shareholders have until 1pm on May 2 to formally respond to the offer, but the potential takeover could still take months to go ahead.
Fnac factor
Rival bidder Fnac last month refused to throw in the towel in its pursuit of Darty, urging its shareholders to "take no action".
Darty boss Regis Schultz told Retail Week in March that he welcomed the takeover interest because the French electricals market needed to be consolidated.
However he refused to be drawn on whether Conforama or Fnac were his preferred bidders.
He said: "One of the issues in the French market is that it is too fragmented. If you take Darty, we are market leader, but we have 15 or 16% market share. If you take Dixons Carphone, they have 25% of the UK market.
"There is a need to consolidate the market because I think margins will continue to be under pressure and we need to find efficiencies.
"Today, I don't think you can have as many electricals brands as there have been in the past, so we need to be part of this process."