Rent-to-buy electricals and furniture retailer BrightHouse is to launch a transactional website to better serve its increasingly tech-savvy customers.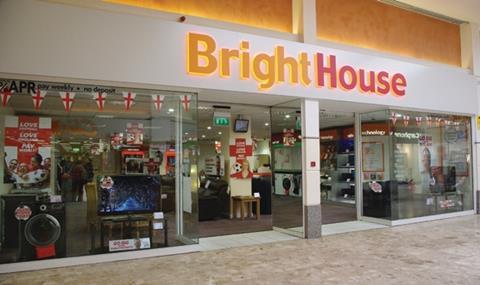 The retailer, whose customers are increasingly buying tablets and BlackBerrys from the retailer, will launch the site within the next 18 months.
BrightHouse chief executive Leo McKee said: "We're looking at our clicks-and-mortar strategy closely. Our customers are in cyberspace so we need to be in cyberspace too."
The news comes as the retailer defied the gloom in the retail sector by posting a 16.4% rise in underlying EBITDA to £39.7m in the year to March 31.
Operating profit rose to £33.6m from £24.8m at the 228-store retailer. Revenue jumped 15.4% to £227.7m. Like-for-likes were up 9.2%.
McKee said he is "reasonably encouraged" by the performance, but added: "It's tough out there."
He said current trade is in line with expectations but warned: "It's challenging. There is less footfall on the high street."
McKee said BrightHouse has noted a "reluctance to trade up" by customers, but added the retailer's demographic - families in some of the most socially deprived areas of Britain - is more sheltered from the economic headwinds than others.
BrightHouse did particularly well in domestic appliances, with sales up 38%. In response to customer research, BrightHouse will begin introducing brightly coloured home appliances, such as dark red and lime green washing machines and black ones too.
"We understand what customers want," said McKee. "Our customers expect quality service and products at exceptional prices."
McKee said a priority for BrightHouse in the current financial year would be to grow market share and drive efficiencies.
"Consumer confidence is fragile. For retailers like us it's vital to drive efficiencies. For example we're looking at our marketing spend," he said.
BrightHouse opened 30 stores in the past year and is planning a further 30 in 2011.