Best Buy UK has upgraded its website with the addition of a range of new content ahead of the opening of its first shops in this country in the spring.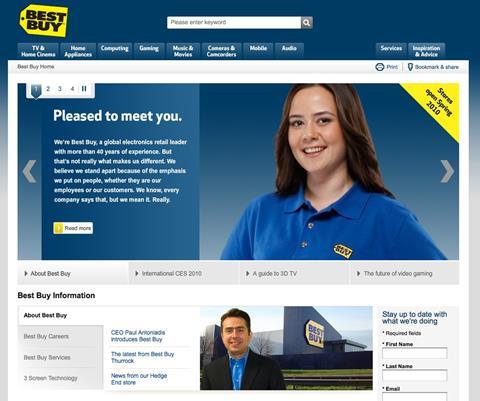 The business – a joint venture between US giant Best Buy and Carphone Warehouse – has added content such as buying guides to categories such as home cinema, mobile technology and computing.
Visitors to the BestBuy.co.uk site are also encouraged to share views and tips with others through a forum, and there are blogs from the Consumer Electronics Show in the US and by chief executive of Best Buy Branded Operations Paul Antoniadis.
He says: "Our aim is to bring you the latest and greatest technology, at the best value through a shopping experience centered on delivering great service by our enthusiastic Best Buy colleagues - before, during and after your purchase.
"We want to help you find the right technology and connect your technology in a way that makes things simple, fast, and that unlocks the potential of the products and services that you buy."
No product is on sale on the site at present and there are no further details about store opening plans. The first British shops are scheduled to open this spring.