Electricals giant Best Buy will remove its Future Shop fascia from Canadian high streets in a move that will see 131 stores shuttered or converted.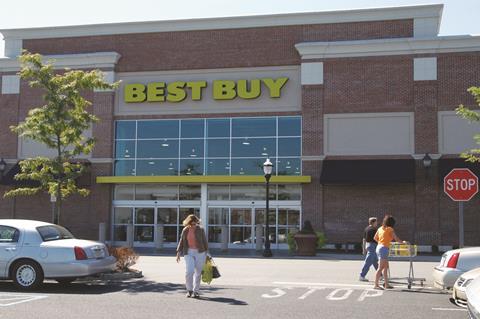 Best Buy acquired the Future Shop locations in 2001 but has revealed plans to close 66 of the stores as it consolidates its Canadian division. The remaining 65 shops will be shuttered for one week and converted into Best Buy stores, the retailer said.
At present a large number of Future Shops and Best Buys are positioned side by side.
Around 1,500 employees are poised to lose their jobs as a result of the consolidation, but the retailer said 70% of those affected are part-time workers.
Once the new-look stores re-open, Best Buy will have 192 locations across Canada. It already has 1,400 stores in the US, including smaller Best Buy Mobiles, and a clutch of locations in Mexico.
Ron Wilson, president of Best Buy Canada, said: "Currently, 80% of our customers are within a 15 minute drive to a store and this won't change."
He added that Best Buy will continue to honour warranties from Future Shop and accept gift cards and returns.
Best Buy raked in $40.3bn (£27.2bn) in sales for the year ending January 31, but suffered a 12% drop in international sales. That included a 4% sales decline in Canada.
The falling sales prompted a pledge from Best Buy bosses to invest $160m (£108m) in its Canadian operation, including the development of click-and-collect services.