Electricals giant Best Buy, which opens its first big box store in the UK next week, is to sell electric cars and motorbikes and similar products as part of its 'green technology' offer.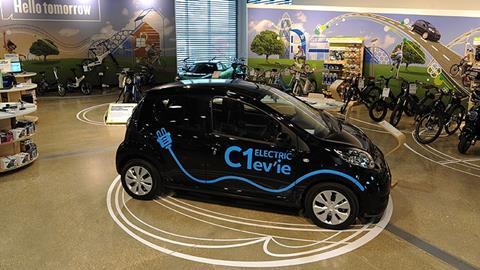 The retailer issued a statement confirming today's Retail Week story that cars will form part of its offer, including the £87,000 Tesla Roadster sports car. Other models include the Citroen C1 ev'ie family car.
The decision to include cars in its product range will immediately differentiate Best Buy from rivals such as DSGi-owned Currys and Kesa-owned Comet, and help the US retailer make a splash when it launches. Industry observers expect a ferocious battle between the three rivals.
Best Buy branded operations chief executive Paul Antoniadis said: "We want our customers to know that Best Buy is different and this innovative and inspiring range is just one example.
"Never before has a consumer electronics retailer in the UK had an entire area devoted to green technology not had such a comprehensive choice of electric vehicles."
The first Best Buy store to open will be in Thurrock, opposite a Currys megastore.
Such vehicles are exempt from congestion charges