Overall UK sales up 8.9% in the three months to December 31
Europe sales up 28.4%
Group sales up 12.3% for the quarter year-on-year
Etailer cautious about final quarter "given the uncertain UK economic outlook"
AO.com's sales advanced in its third quarter, but the electricals etailer said it remains cautious "given the uncertain UK economic outlook".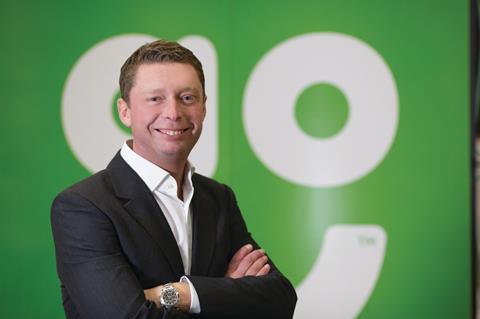 The electricals specialist's group sales jumped 12.3% in the three months to December 31, which included Black Friday and Christmas trading.
Sales in the UK grew 8.9%, it said, "against tough comparators from the same period last year".
Meanwhile, sales at its Europe arm, where the etailer has focused on building its logistics capabilities, rocketed 28.4% on a constant currency basis.
AO said it expects full-year results to be in line with expectations, but warned about uncertain times ahead.
'Remain cautious'
"We remain cautious about the final quarter given the uncertain UK economic outlook, currency impacts on supplier pricing and the possible effect on consumer demand," it said.
AO chief executive John Roberts added: "AO continues to make progress on its long-term plan; delivering sales growth across all categories and territories.
"We performed well over our peak period, particularly through Black Friday.
"Looking ahead we have three months left of the current financial year and are mindful of the uncertain economic outlook.
"However, we remain confident that our market-leading proposition will continue to drive customers to experience the AO Way and enter the New Year excited by the opportunities ahead."
During the quarter, AO launched computing in the UK. It said early trading in this category has been "encouraging".
Last year, it warned that prices across the sector would go up from January following the outcome of the Brexit vote.