Online electricals retailer AO.com is to turn off TV advertising and focus on digital campaigns instead.
The etailer will abandon TV as a medium within months, founder and chief executive John Roberts said at Retail Week Live today.
"We've made the decision for the year ahead to cancel all TV ads," he said. "Our return on investment is just so much better from telling stories [online, such as through social media]."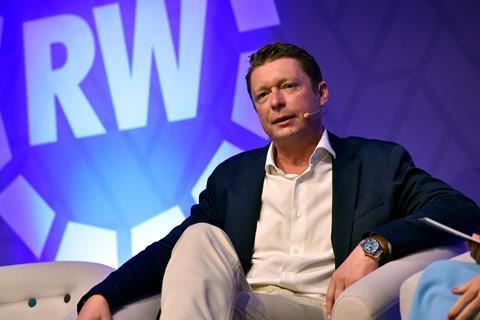 AO is understood typically to have had an annual TV ad spend in single-digit millions, and formerly sponsored ITV prime-time show Britain's Got Talent – a deal worth around £6m.
Its decision reflects a wider shift, as companies increasingly adopt digital channels to engage with consumers. Roberts said social media enabled better communication and relationships with consumers. "If you just want to shout at them, look at TV," he added.
Roberts also said although AO was created as, and remains, a pureplay, he has not ruled out the possibility of opening shops in future.
"The whole market is not going to move online," he said. "At some time point, online won't get any bigger."
He has no plans to open shops but said: "Never is a long time. We'll never rule rule things out."
He said there would need to be a clear purpose for stores as the high street changes. "Is it convenience, is it experiential? If we were to do it, we'd do it in a test-and-learn way like a website," he said.