AO.com expects revenues to rise this year thanks to a growth spurt in Europe.
The electricals retailer said sales would be around the £900m mark for the 12 months to March 31, a rise of 13%, or up 9% excluding Mobile Phones Direct, which is being integrated into the group.
However, it added that adjusted EBITDA was expected to fall at the lower end of market expectations.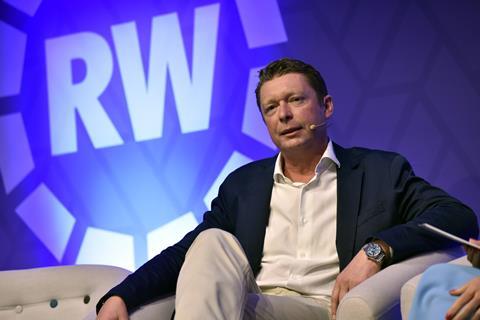 UK revenue is expected to rise 9.8% to £748m, or up 5.4% excluding Mobile Phones Direct, while European sales will rise 32% to €174m.
AO added that as part of its Brexit contingency planning, it spent £15m stockpiling fast-moving goods. It said this affected its cash position but would ensure it could continue to operate smoothly.
Following the reappointment of founder John Roberts as chief executive in January, the group restructured its management team. This, combined with charges for a loss-making contract in Germany it was unable to terminate, will incur exceptional costs of £2.5m.
This comes on top of the previously disclosed one-off costs of acquiring Mobile Phones Direct in December.
Roberts said: "Over the last eight weeks, we have created a mindset shift from the numbers delivered [in the full year], we are setting about realising our opportunities with pace and energy.
"We have already announced that we are testing a genuinely disruptive rental proposition. We have also expanded categories further into garden and DIY ready for the season and we are accelerating AO Mobile to launch later this year in readiness for peak trading.
"I am excited by the scale of value creation that lies ahead of us. I look forward to updating more fully in early June on how we are accelerating our plans to grow while leveraging the infrastructure we have invested in."